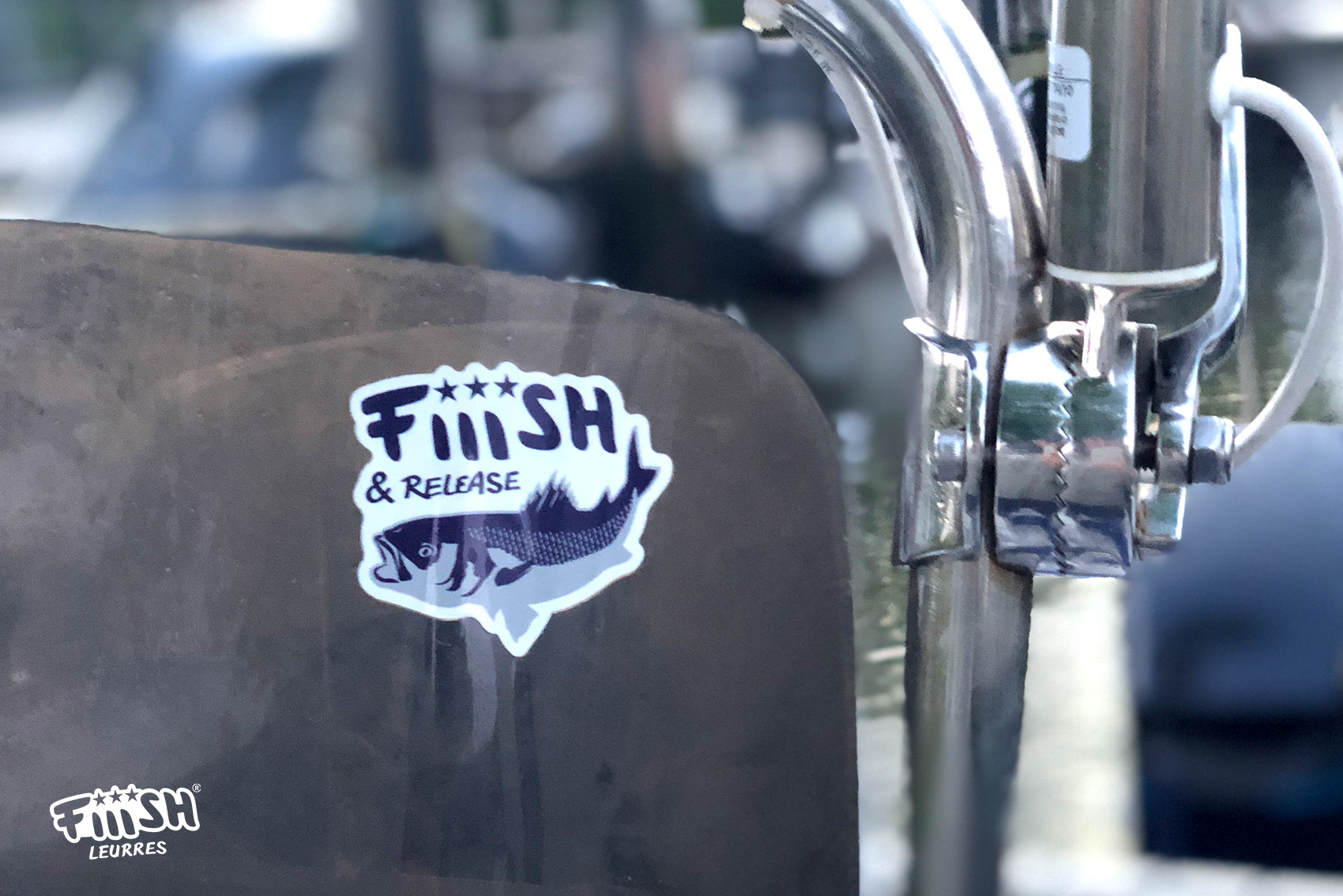 Today was an exciting day, as it was time to get the new boat in the water. A custom built 17ft centre console built for lure fishing and getting down and dirty with our favourite species, the sea bass! The plan of the day was to get on the boat at first light and hit a large natural harbour on the south coast of England. I was accompanied on this trip by my cousin Charlie, who is a keen lure angler and has recently transitioned into saltwater from freshwater lure fishing. Our first spot is an area just inside the harbour which runs very deep up to 25 ft in places. We planned to fish this on the incoming tide, in the hope that our target species, the bass would be running in with the tide chasing the bait being flushed in. So, we decided to start with Black Minnow Off Shore 25g, 120 bodies in khaki and the new Ghost Minnow. We cast up tide and drifted over the deep hole just inside the harbour and on our first drift we felt the infamous pluck of a bass whilst the lure fluttered through the water.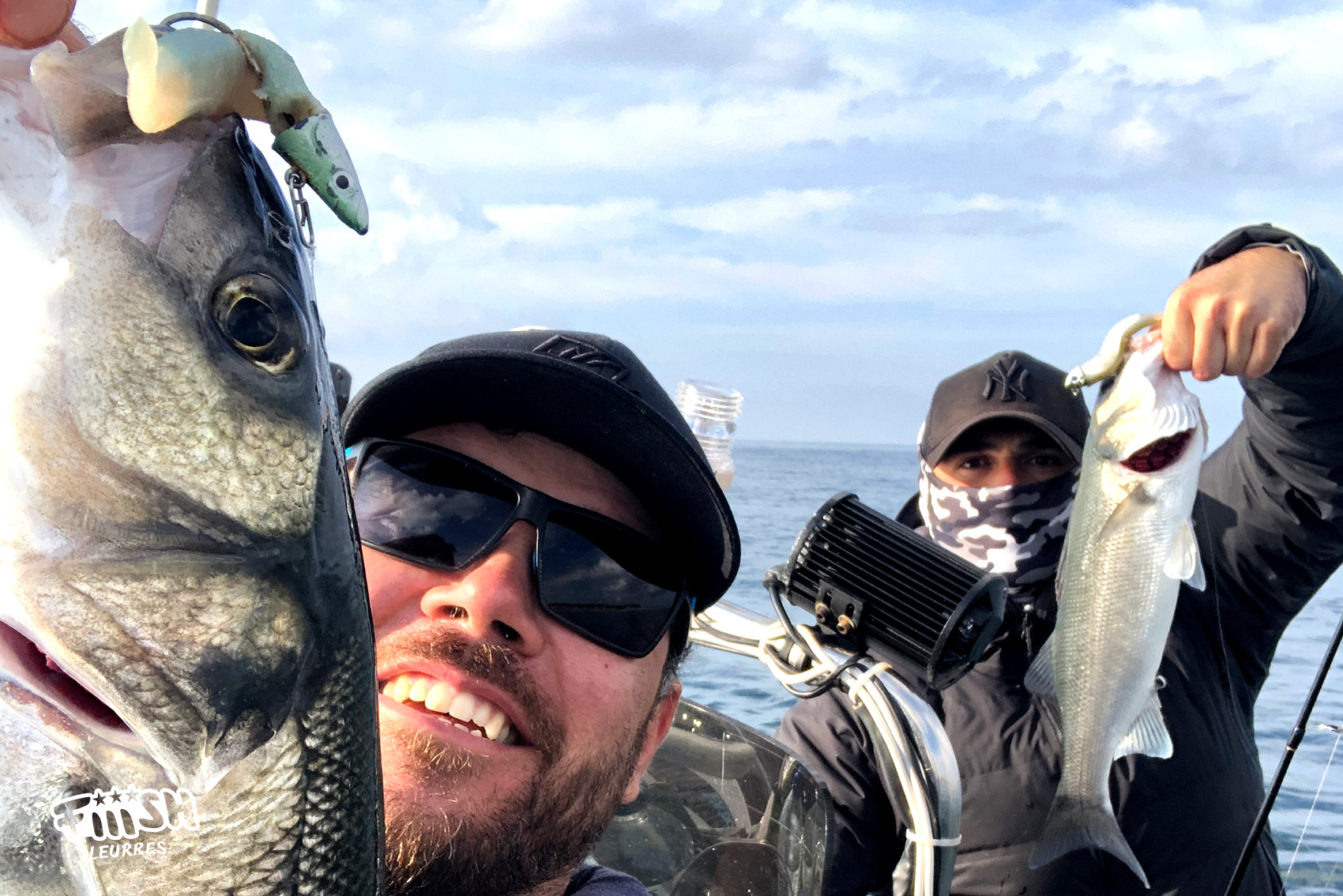 In the current any bass felt big, but these were very solid fish, and we had a blast picking off good size fish across a number of quick drifts. We tried larger bodies, but the fish were dialled in on the large number of sprat being washed into the harbour so the 120 bodies were the perfect size. On our 4th drift Charlie got slammed by a big fish, and it took 30 yards of drag on its first initial run. A good 7/8 minute scrap came to an end and we slipped a 70cm, fat bass into the net. The inevitable excitement and high fives ensued and after a few pics the fish was returned to fight another day.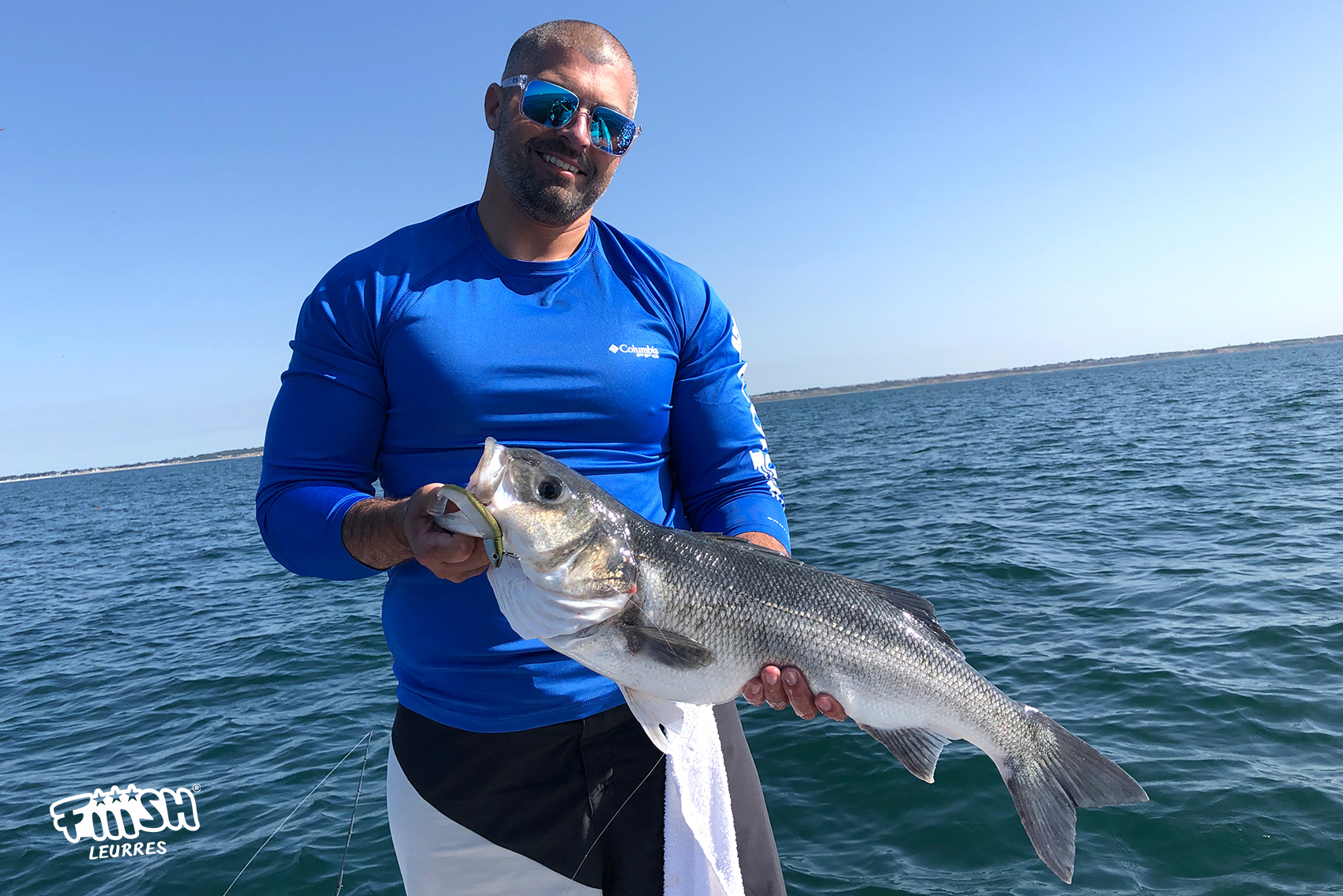 At the end of the deep hole was a shelf that was about 6ft in depth, and throughout the morning we would see sea trout jump freely as they entered the harbour. So, we took the bull by the horns and clipped on 12g Power Tail in Silver Sardine and cast straight at the shallow shelf. Boom, one cast and one good sea trout of about 4lb.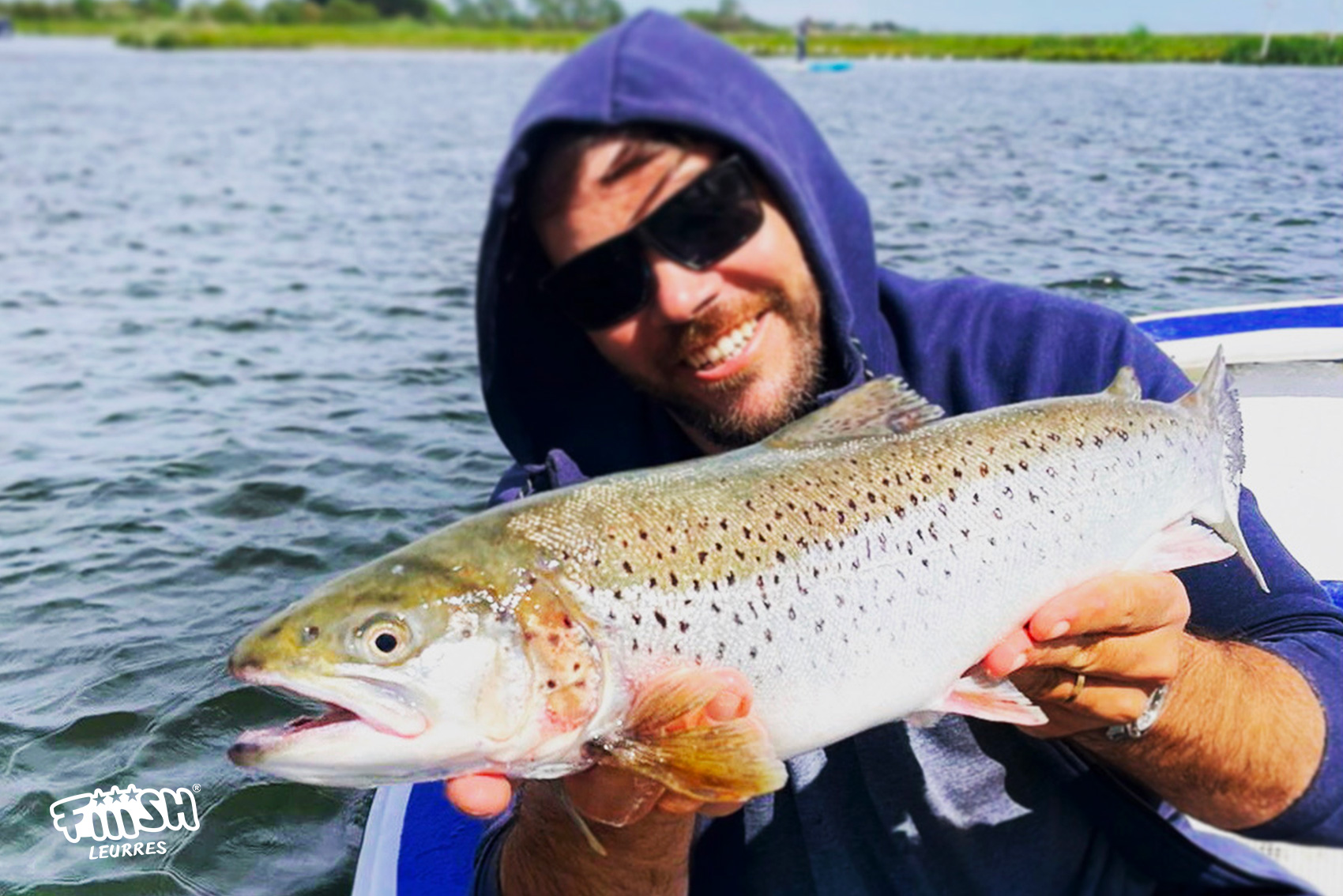 As the tide slackened, we head out to the entrance of the harbour, and waited for the tide to start turning and this is where we setup on the edge of shallow sand banks ready to ambush any Bass leaving the harbour on the outgoing tide. 120 Crazy Sand Eel, partnered with shore heads in white, or and electric grey were the best performers and picked off the better fish. In total we landed over 20 nice bass and a bonus sea trout all within 100 meters of each other for a fantastic day's fishing.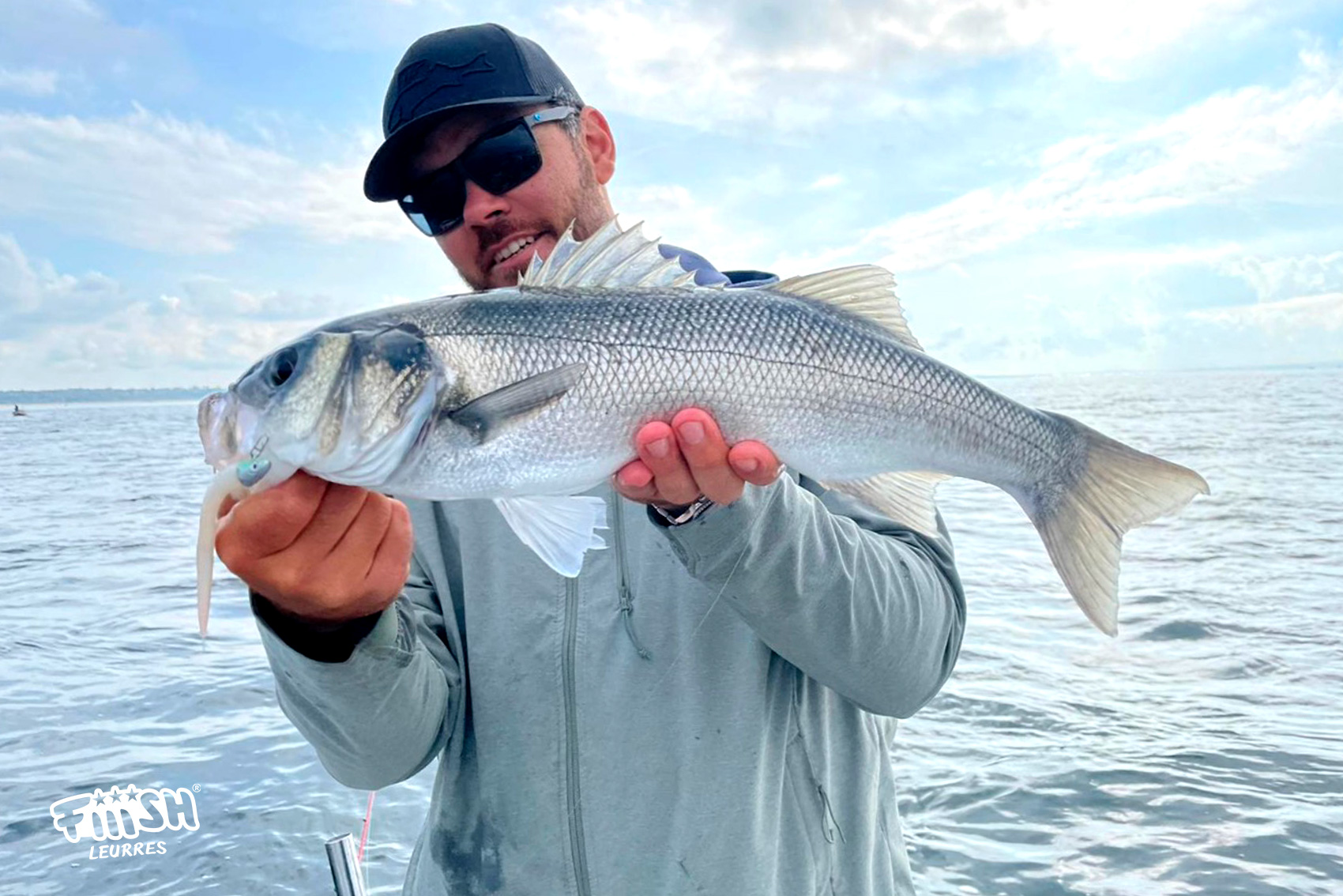 FISHING JOURNAL

Period: July
Location: Dorset, UK
Target species: Seabass
Number of hours at the water's edge: 6 hours
Fishing conditions: Bright sunny conditions
Air temp: am 12 degrees, pm 24 degrees
Wind: 5 k/m W
Water temp: 19.5 degrees
Water colour: Clear
Water Depth: 5-25ft
Lures Used: Black Minnow 25g 120 bodies in Kaki and Ghost Minnow & Crazy Sand Eel in 120 with Off Shore heads with Or being the best performer
Favourite lure this session: Black Minnow 25g, 120 body in Kaki
Type of animation: Drifting the lure in the tide