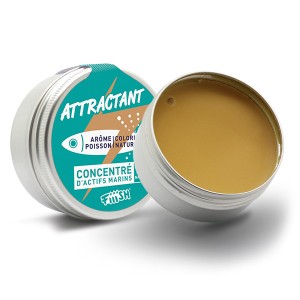 Use a small spatula to smear the Natural Attractant along the sides of your Black Minnows.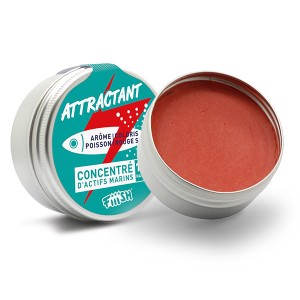 Place at the front of the lure to act as a target spot or to mimic a wounded distressed fish. Easy prey for a voracious predator!
CONCENTRATED ACTIVE SMELL
The effectiveness of this formula is due to a combination of amino acids (palatable to fish) and fish oils.
Its powerful smell effectively disperses through the water to ensure fast results.
ADVISES
For best results, apply the Attractant to your lure in situ or preferably 24hrs before fishing.
For better conservation, keep product cool and protected from the light !
40g – Concentrated Oil
TIPS
A nuts of attractant and your lure will so effective !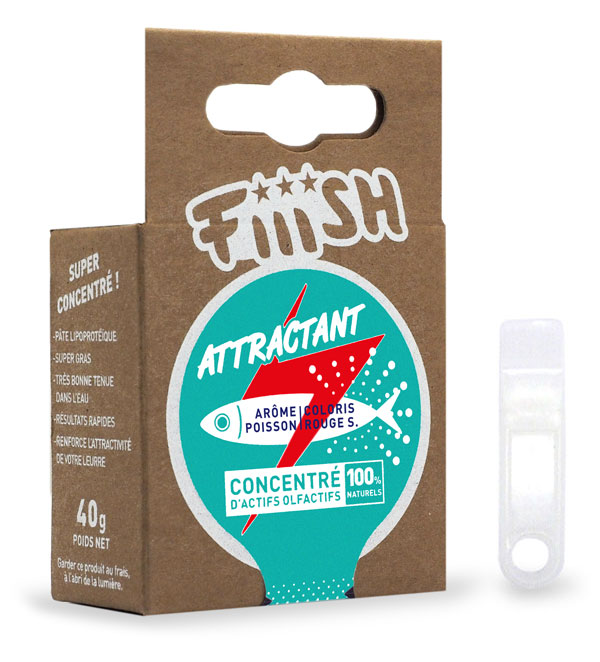 Revolution Slider Error: The param Slider Width should not be empty.