The last month I have been in my hometown in western Germany, just in time for the beginning of the trout fishing season. I have access to various rivers and streams over here, which all have a more or less decent population of beautiful brown trout, however there is an incredibly high angling pressure and fishing is by no means easy.
As the water temperatures were super low, the season started quite slowly with very inactive fish. If you were able to  catch one of them, you could tell by the leeches covering it that they stuck to the ground and didn't move most of the time. It took me some time to figure out how to catch them, but the solution was simple by augmenting the lure size. I recognize many other anglers are fishing with hard baits of 5-7cm most of the time. While those can be really effective in terms of numbers especially later in the season, my approach has been different.  I found that especially in very cold water the fish would only move for bigger prey. I would catch even small trout on the Fiiish Black Minnow size 3, a lure of basically half their body size.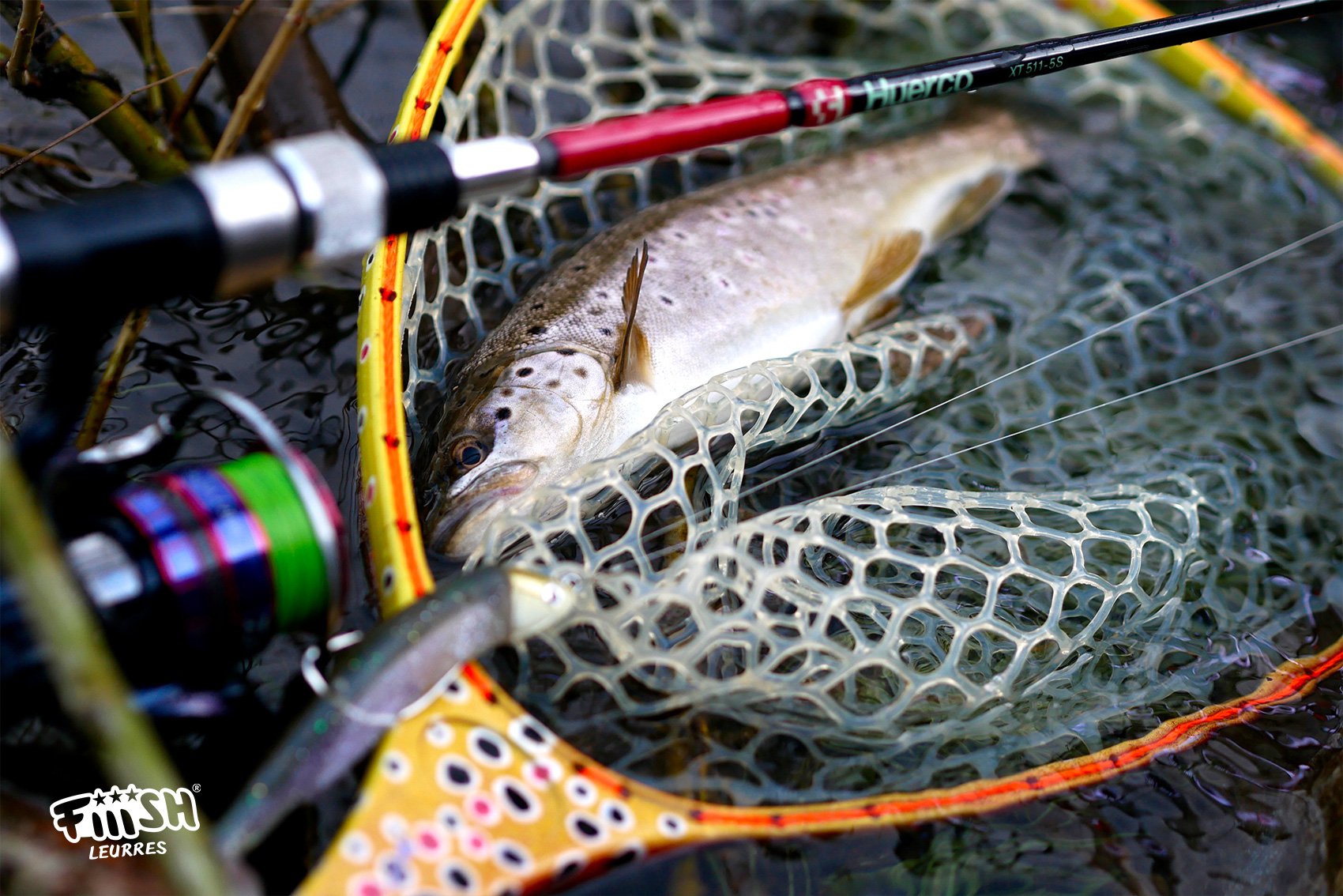 The water temperatures were slowly rising, I went down a bit in lure size and was able to catch the first decent fish on a Black Minnow 90.
However, I was not yet fully satisfied. Just a few days later, I finally caught a really good fish of 50+ centimeters on a Black Eel 110, unfortunately it was able to jump out of the net before I had my camera equipment ready. I have learned over time that situations like that happen more often than you wish for in fishing, so giving up was not an option. Another three days later, I decided to take a whole journey for trout fishing. With the water temperatures rising, the fish finally started getting more active and I could catch a bunch of beautiful little trout, all of which had no problem of taking my Black Eel 110 with a 4g head.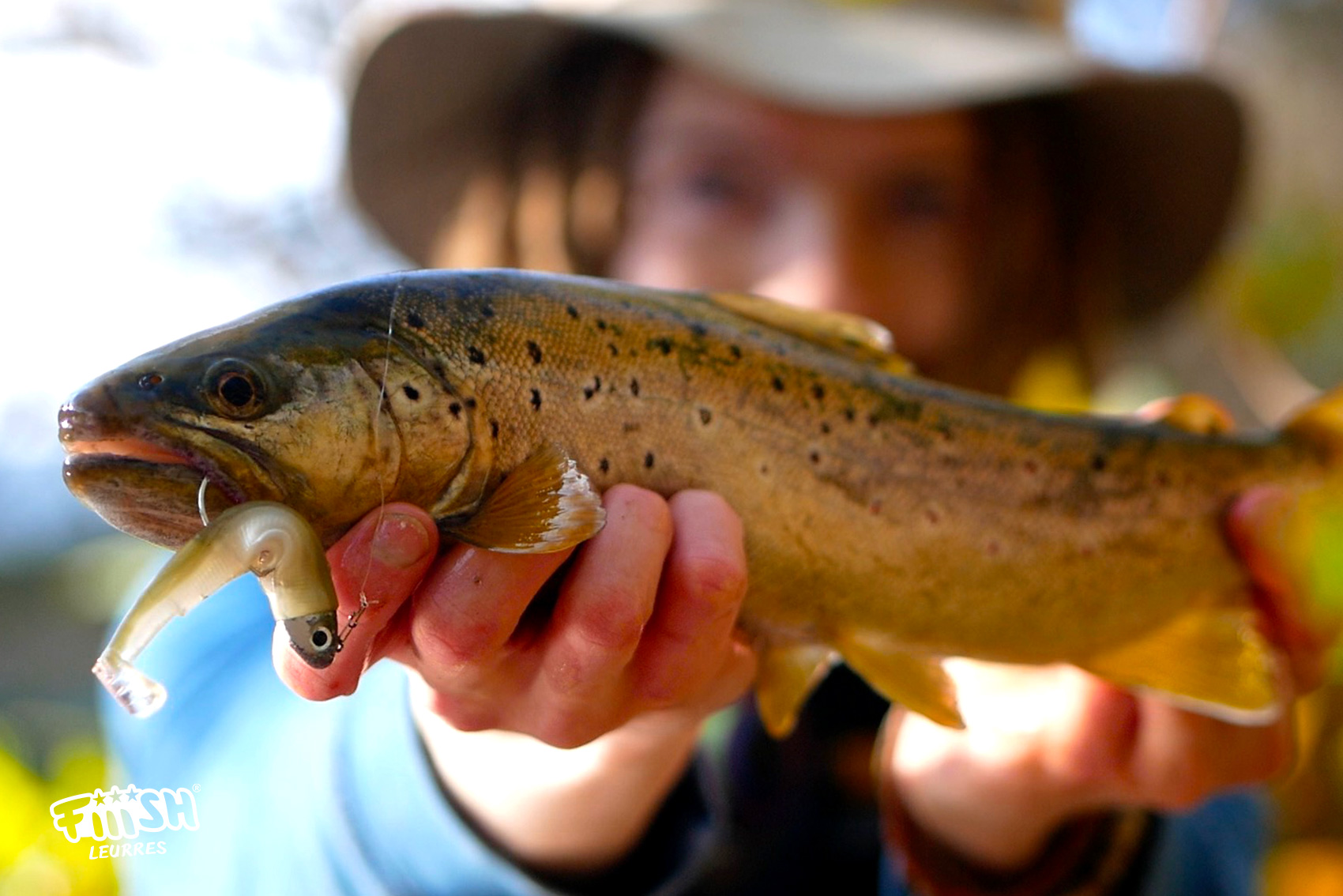 This combination proved to be very effective, and even though probably not designed with trout in mind in the first place, the Black Eel 110 has become one of my favorite trout lures. Why is that? I think one of its advantages is that you can retrieve it at any speed from super slow to high speed, and with the 4g head it is perfectly suited for medium sized trout streams and rivers. Its size allows you, even though little trout can be astonishingly greedy at times, to be selective in fish size up to some point. This means, you will of course have some failed attacks of little fish, but rest assured that any decent fish will not have a problem of taking the lure. Once hooked, the flexible hook system already known from the Black Minnow means that if if you manage to keep up the pressure during the fight, in my personal experience even with the barb pinched down (a must do for trout fishing) you are loosing less fish than with other lures. Other than that, my set-up consists of a short and light rod with a recommended casting weight of approx. 10 grams but some power in order to fight bigger fish in full current and a 2000 size spinning reel filled with light braid of  8-10lbs like the Fiiish Perfect Link, with a long fluorocarbon leader connected with an FG knot. Most of the time I do a medium fast steady retrieve, trout somehow seem to prefer a not too erratic action.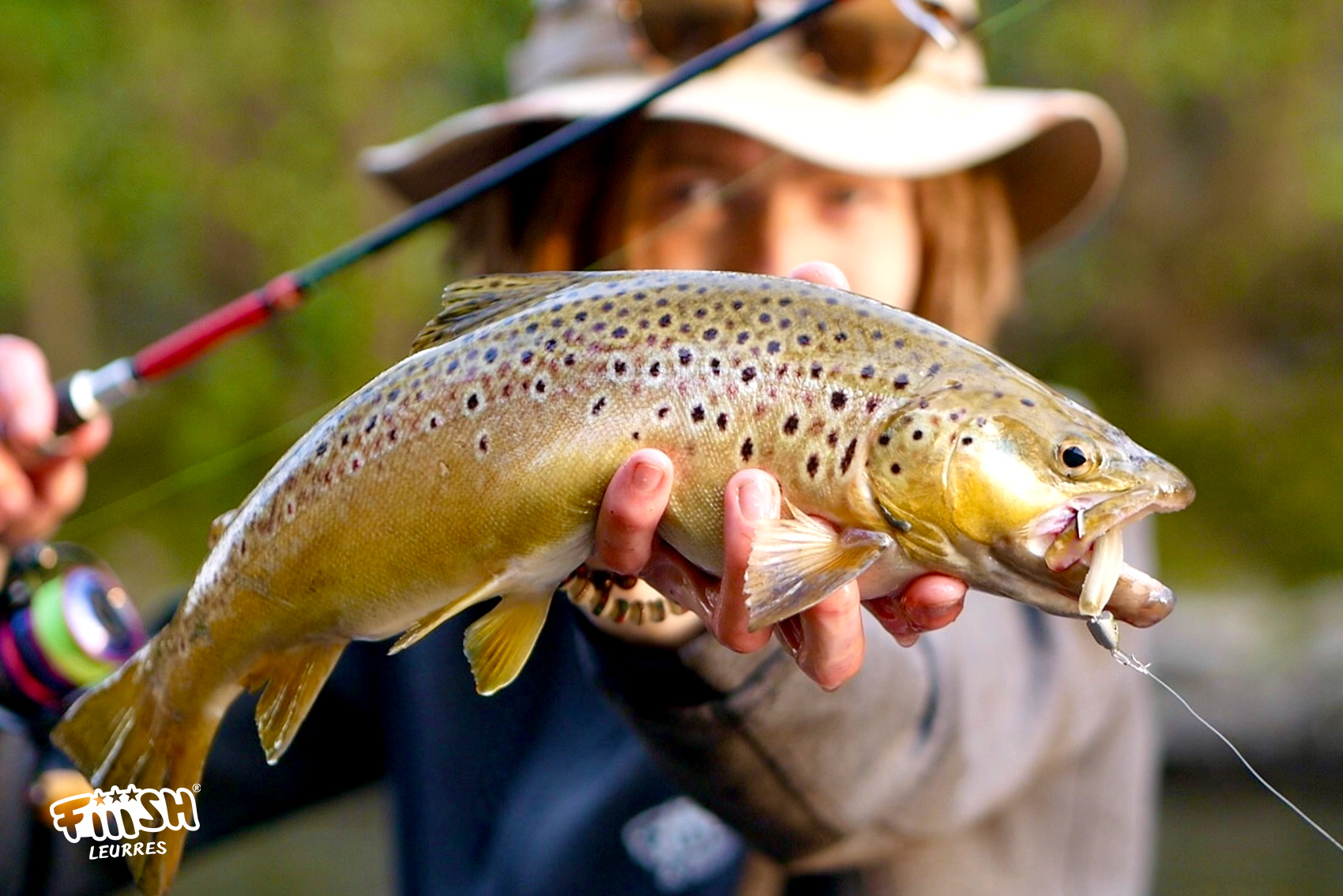 The said day, I had fished the whole journey and was thinking of going home, but still had to take some looks into the water. All of a sudden, I saw a big trout standing in a relatively calm, shallow area. Without thinking to much, I instinctively casted my Black Eel in front of it and was able to drag it just in front of its mouth. What happened then was the thing I expected the least: A slight head movement and the fish took my lure. After a short but intense fight I was able to net a trout way too big for my net, I just had not expected to ever catch a fish of that size in that river. Even though not the biggest trout I have ever caught, it was definitely the most beautiful. After taking some photos I was able to quickly release it where it came from.  A fish to remember.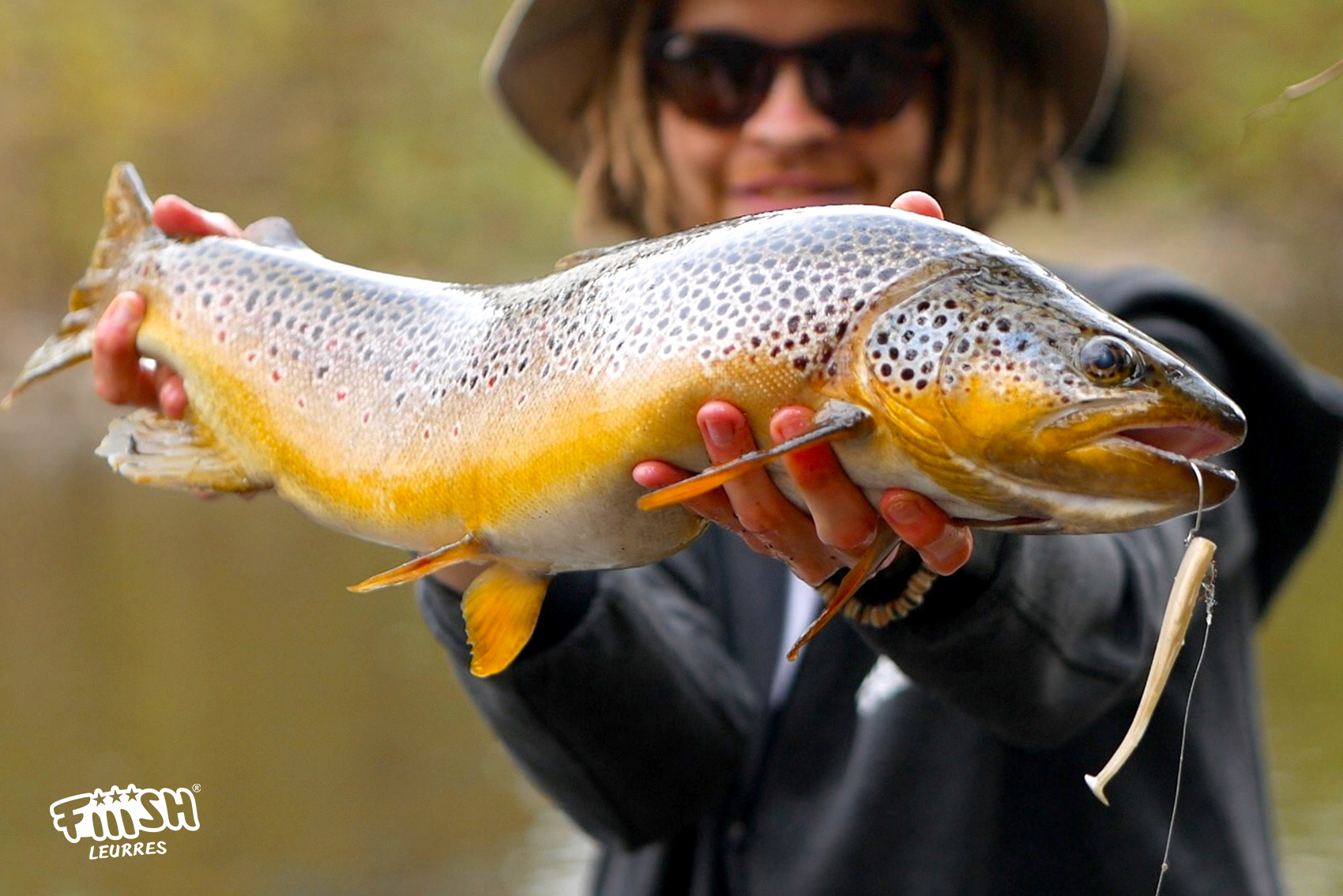 I wish you all the best at your home waters, sometimes they hold fish you wouldn't expect.
Tight lines
Antonius