The new Blaster Shad really kicked the beginning of this year's fishing season. During our first fishing trip we had great fun and the Blaster Shad delivered right away. Usually, spring fishing means to us fishing with small baits, but this year the water was still cold, so we decided to hunt for pikes with bigger baits, slow retrieving and spin-stops. On the muddy river, with cloudy sky, the 16 cm Blaster Shad in color Fire Tiger, was our bait of choice. With success.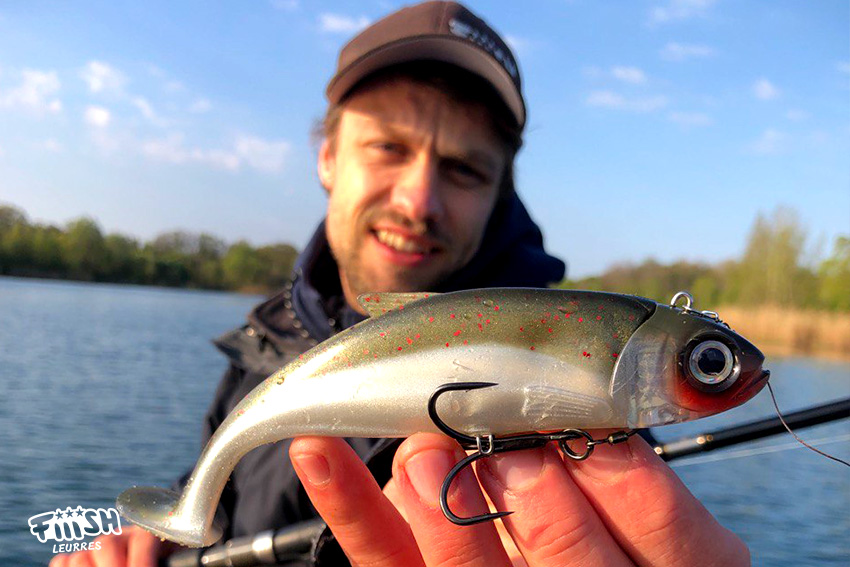 The stripes in combination with UV-colors are triggering aggressive pikes that are defending their territory or looking for an easy perch-snack.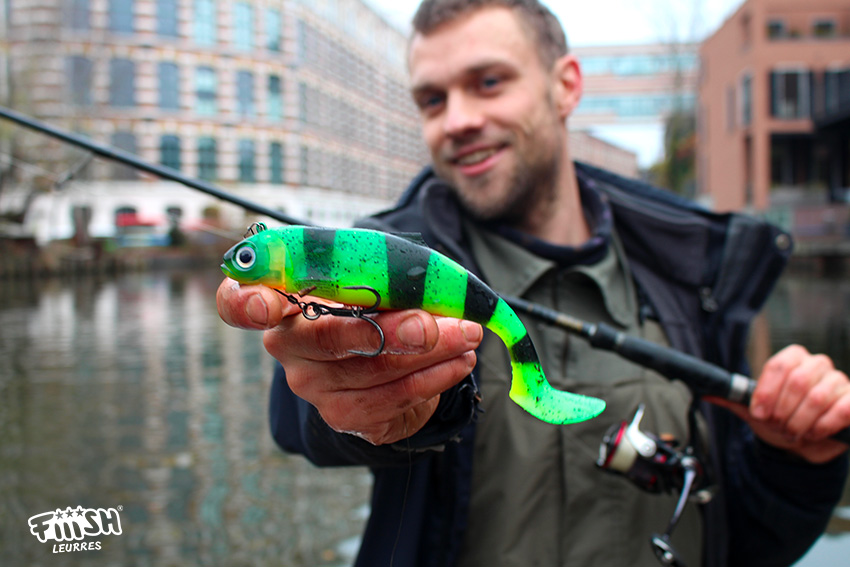 Besides the ability to quickly change the weight of the lure and to be fished very slowly with perfect swimming action, further features of the Blaster Shad are highlighted in UV-light:
Big, conspicuous eyes as target for the attacks
Decent UV-activity for all situations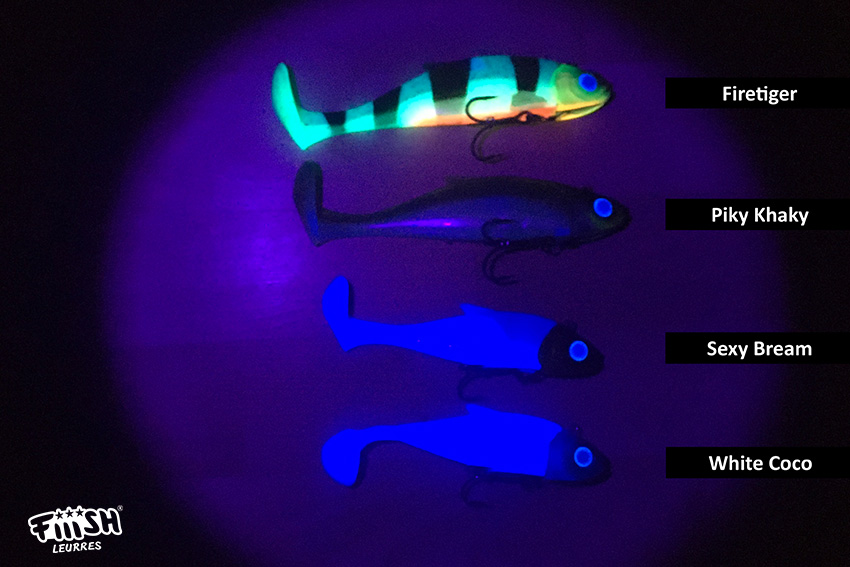 When it comes to clear water or sunshine, piky khaki is pretty catchy. Anyway, if you don't know which color is most promising, khaki is always a good choice. The color-design very realistically imitates whitefish and therefore, it is good in all situations. The bright belly in combination with the flanky motion is absolutely seductive.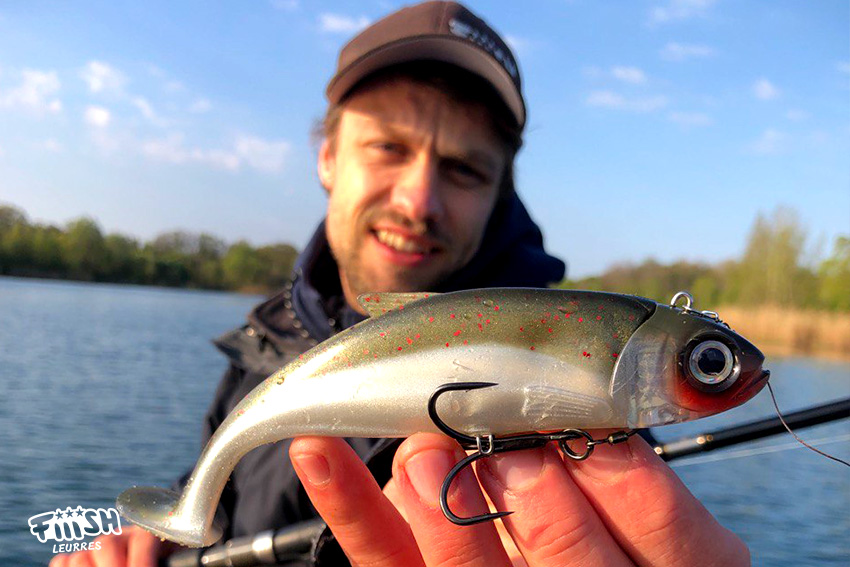 During a spin-stop I had a really hard strike in the clear water.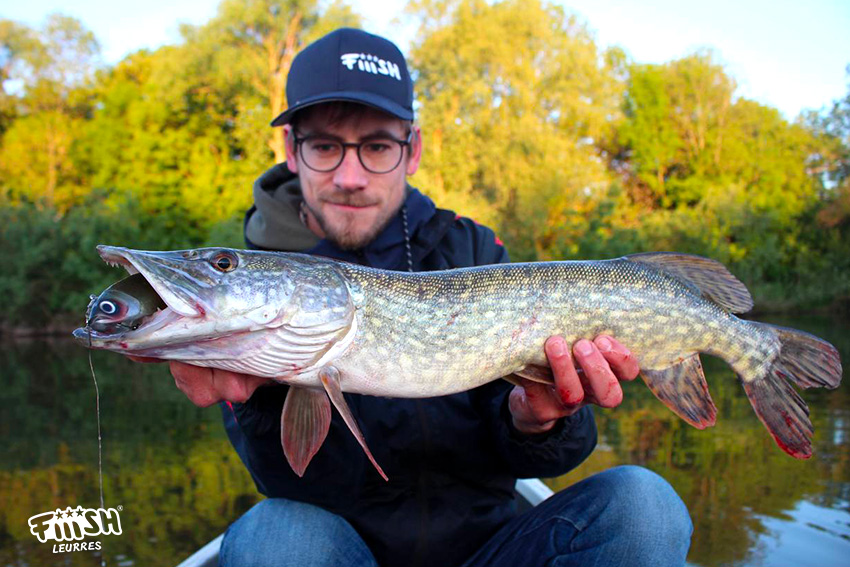 The brown color-design of "Sexy Bream" is hosting a special feature. The color is very similar to colors known as "motoroil", which is UV-active and super attractive in combination with sunshine. The glitter particles are additionally enhancing the effectivity. Don't underestimate the inconspicuous brown design, under water it can be a true bomb for pikes. Even at cloudy sky, because UV-radiation is still shining through.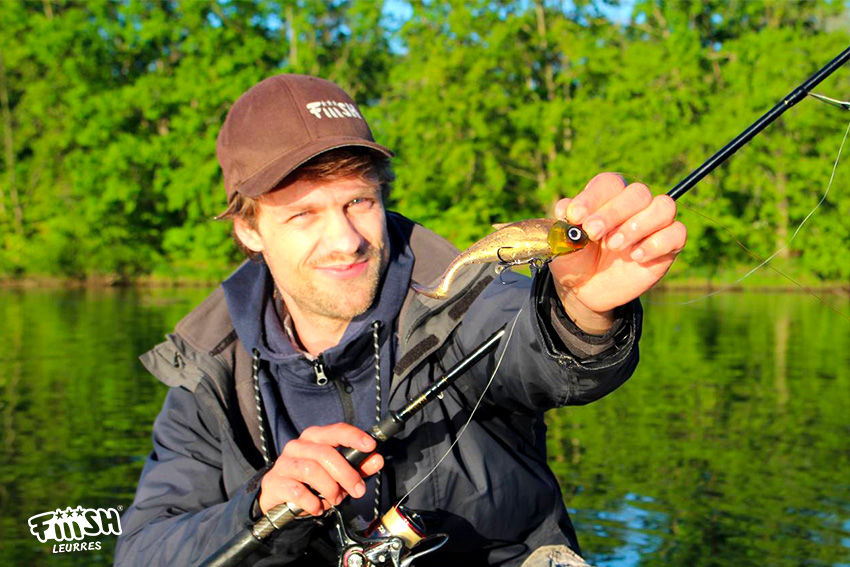 When the water is murky and sun is not (yet) shining, "White Coco" is an attractive color which is good visible for pikes. It imitates whitefish suffering from a fungal infection and is preferably fished at spots where a lot of whitefish is active, to make a contrast and stand out of the other baitfish.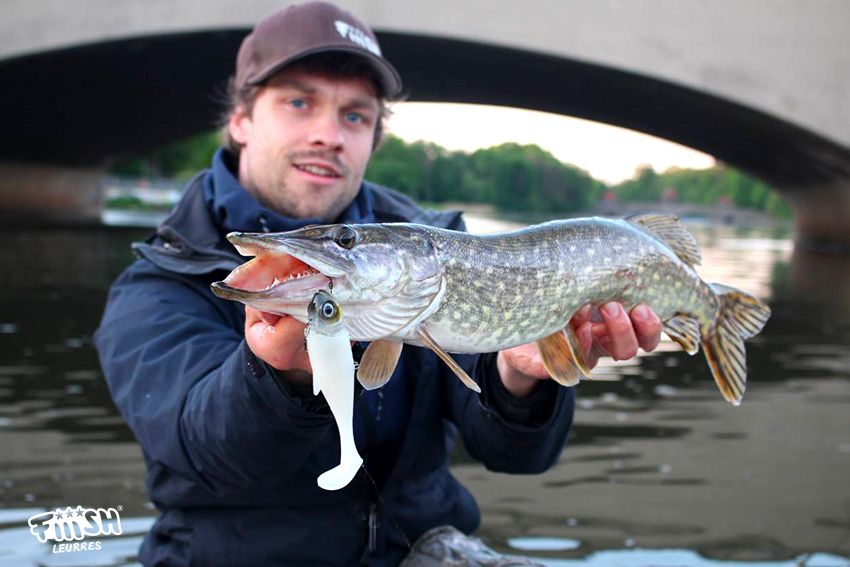 And don't worry about the size of the lure. It has a perfect universal size and we already had attacks from monster pikes on the 13 cm version as well as smallest pikes and even zanders on the 16 cm Blaster Shad. Slow fishing and giving time for the attack is key for convincing them.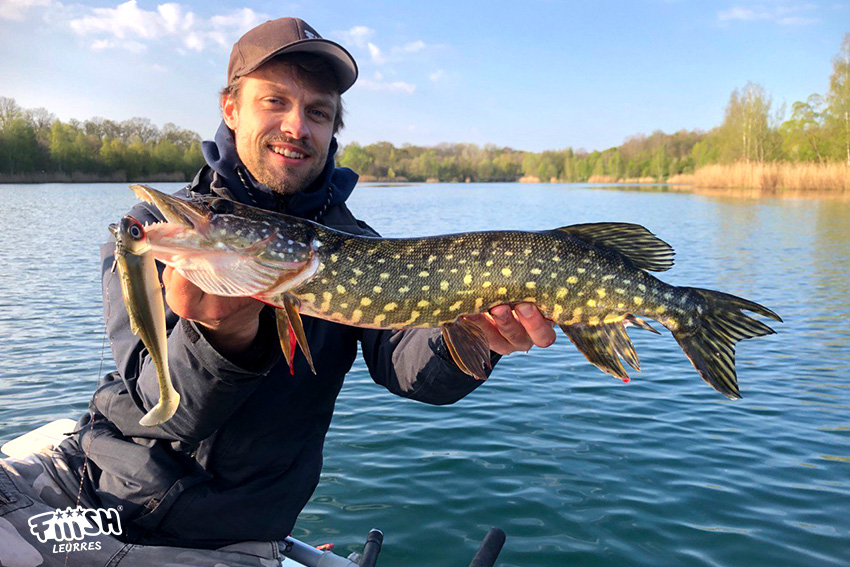 Fishing Notebook :
Month : May
Location : Leipzig, Germany
Fish targeted : early morning pikes
Fishing conditions : cold water (10-12 °C) during a cold spring
Fishing depth : 1-2m
Water color : eutrophic water
Lures used: Blaster Shad
Technic used : retrieving with stops