Mediterranean Sea Bass:
Night Game –
Light Game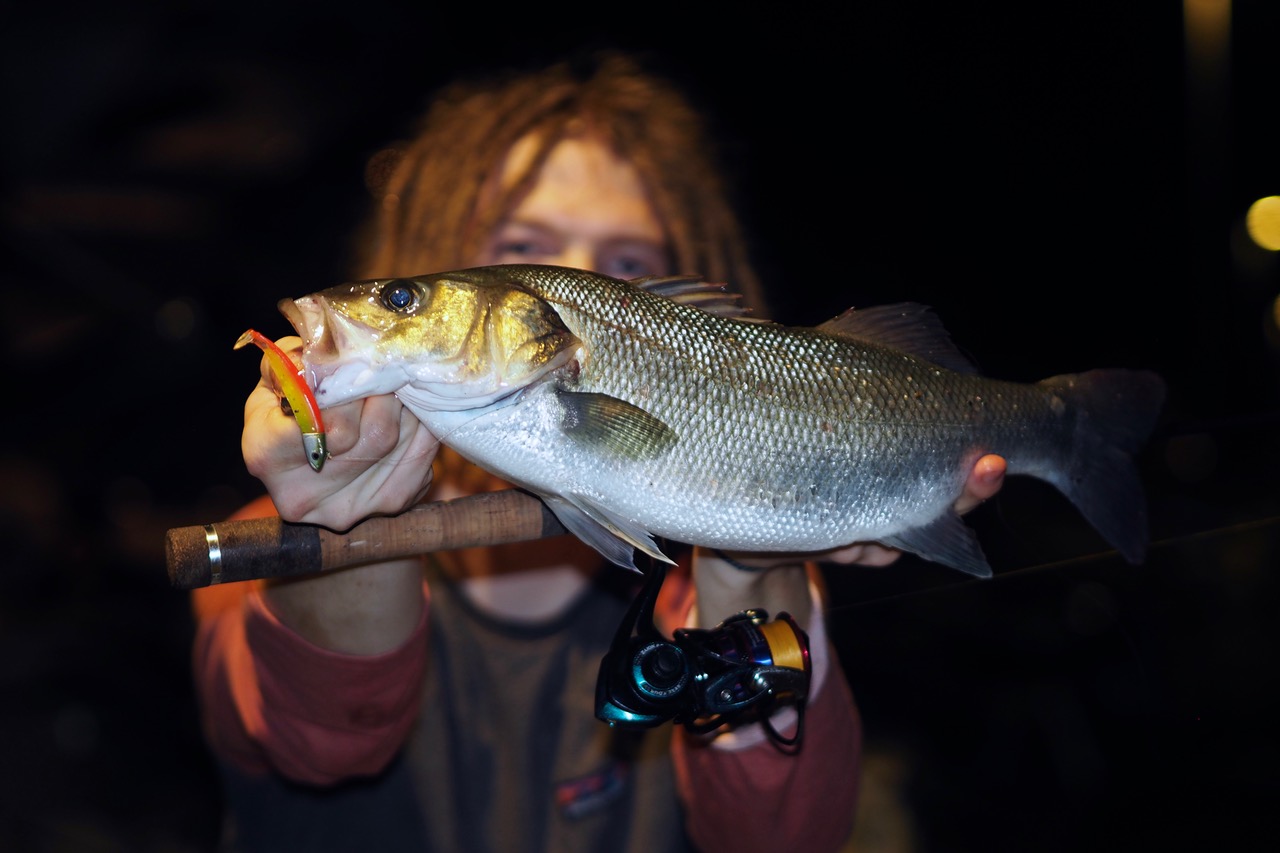 Whenever I'm at the Mediterranen Sea for holidays, one of my favorite species to target are sea bass. However, albeit the same species, those fish seem to behave completely different than their cousins in the colder waters of Brittany or the Netherlands.
May it be caused by the way smaller impact of tidal currents, clearer water or maybe even higher water temperatures: They basically just seem to be way more finicky and wary when it comes to eating your lures.
That means, instead of casting lures no smaller than a No. 3 Black Minnow on medium to heavy rated rods as you you usually would in the Atlantic and northern Sea, a completely different approach is in need.
For me, the most effective technique in order to reliably catch sea bass in the Mediterranean includes three basic steps:
1) Fishing in harbors
2) Fishing at night.
3) Fishing with  small lures and tackle as light as possible.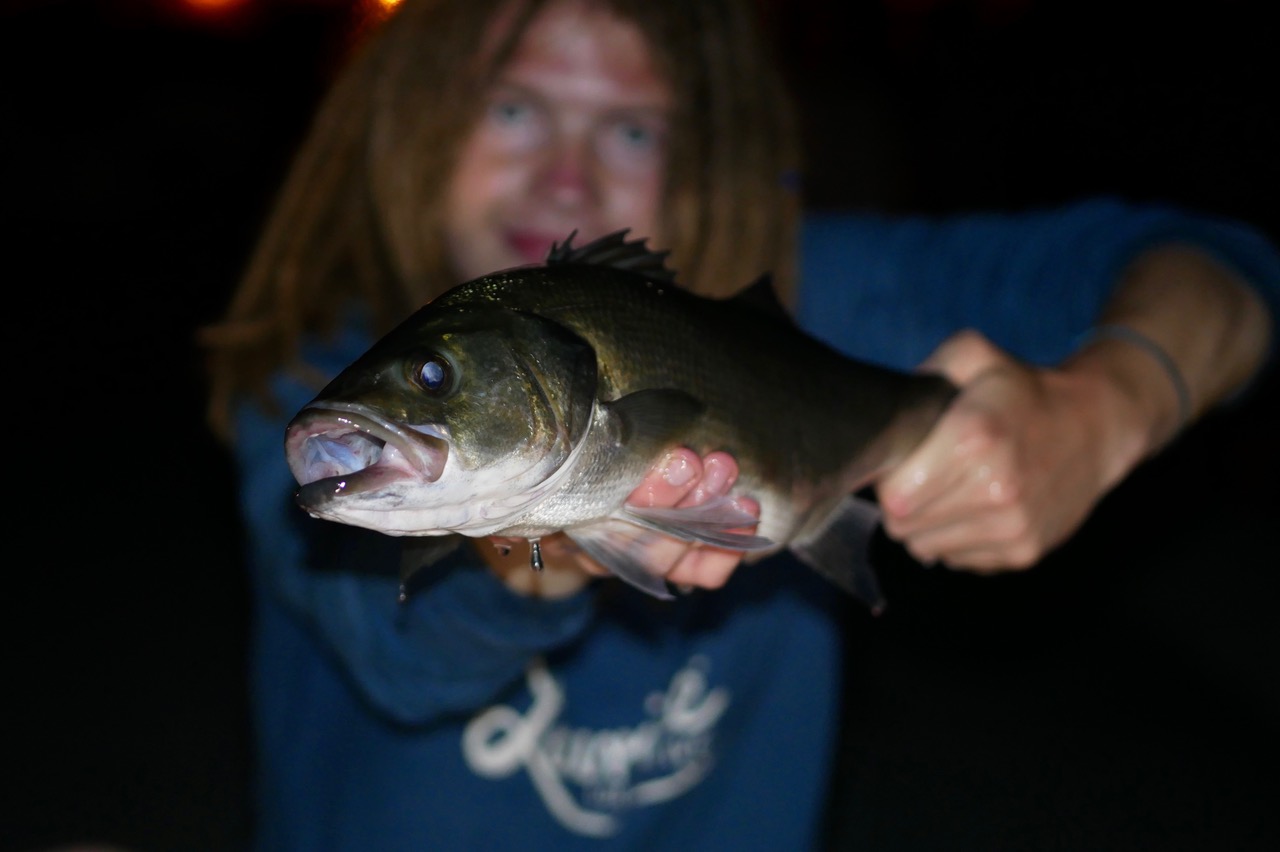 Harbors are always good spots for fishing. They offer calm water, food and protecting structure to small fish like young mullets, the ever-chased prey of sea bass. In this case, though, there is a special reason to choose them as our fishing playground. Whereas it is not impossible to catch a sea bass even at daytime (most of the time there will be at least some some lurking around), they will watch your lures skeptically, maybe follow some meters and then turn off.
When night falls, however, their mood changes as if someone flipped a switch. Small fish from the open sea come into the harbors to rest, unfortunately followed by their predators. The hunt is on, no little fish is safe anymore.
Sea bass are ferocious fighters, but with a bit of care and a well regulated drag even between boats and ropes rods rated from 5-15g casting weight and 6-8 lb lines will do the job. I do recommend a 2 meter long fluorocarbon leader of at least 0,20mm, though.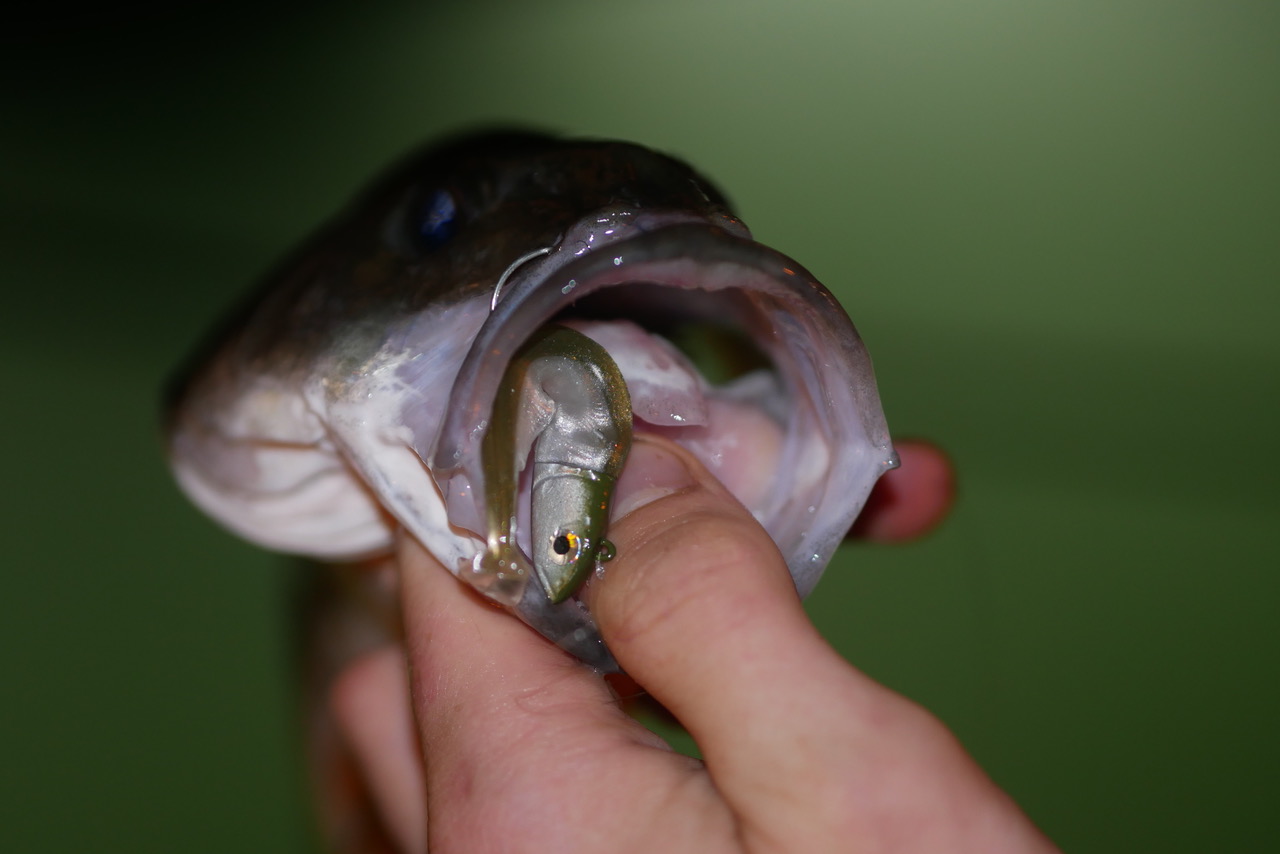 Theory aside, let's hit the water!
For spots: Artificial lights like lanterns or even the lights of big yachts will attract small fish, and with them their predators. As small fish seek shelter between boats, that is where the sea bass are, too. If there is a bit of current, even better. I have found such spots to be almost a guaranty for success.
At the fishing spot, ninja technique is needed. You want to be quiet and quick. Keep some feet distance from the water if possible, the fish are chasing right in front of your feet. No need for long casts, sometimes you just have to drop your lure in. The best chances for a fish you will have with your first cast. Watch out not to get tangled in ropes or cast on a boat!
If your lure is in the water, a slow, steady retrieve most of the time is the better approach than wild twitching and jerking… The strikes are going to come out of nothing and will sometimes scare the hell out of you.
Bycatches might almost certainly include horse mackerel, scorpion fish, different sea breams and from time to time even bluefish or barracuda, given you're lucky and they don't cut your line with their sharp teeth.
 Tight lines!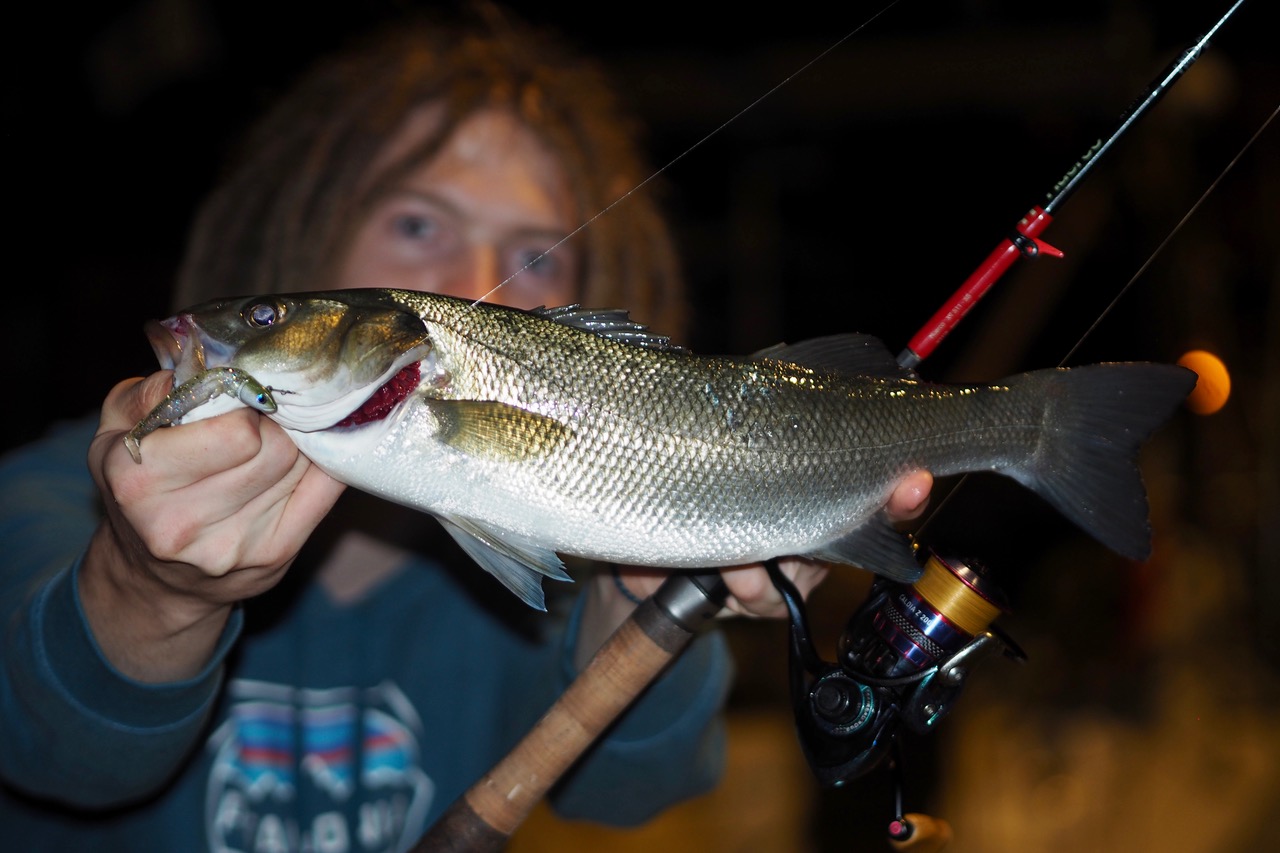 Month: Summer
Location: Corse, France
Fish targeted: Seabass
Fishing conditions: varying
Fishing depths: 1,5m – 3m
Lures used: Black Minnow