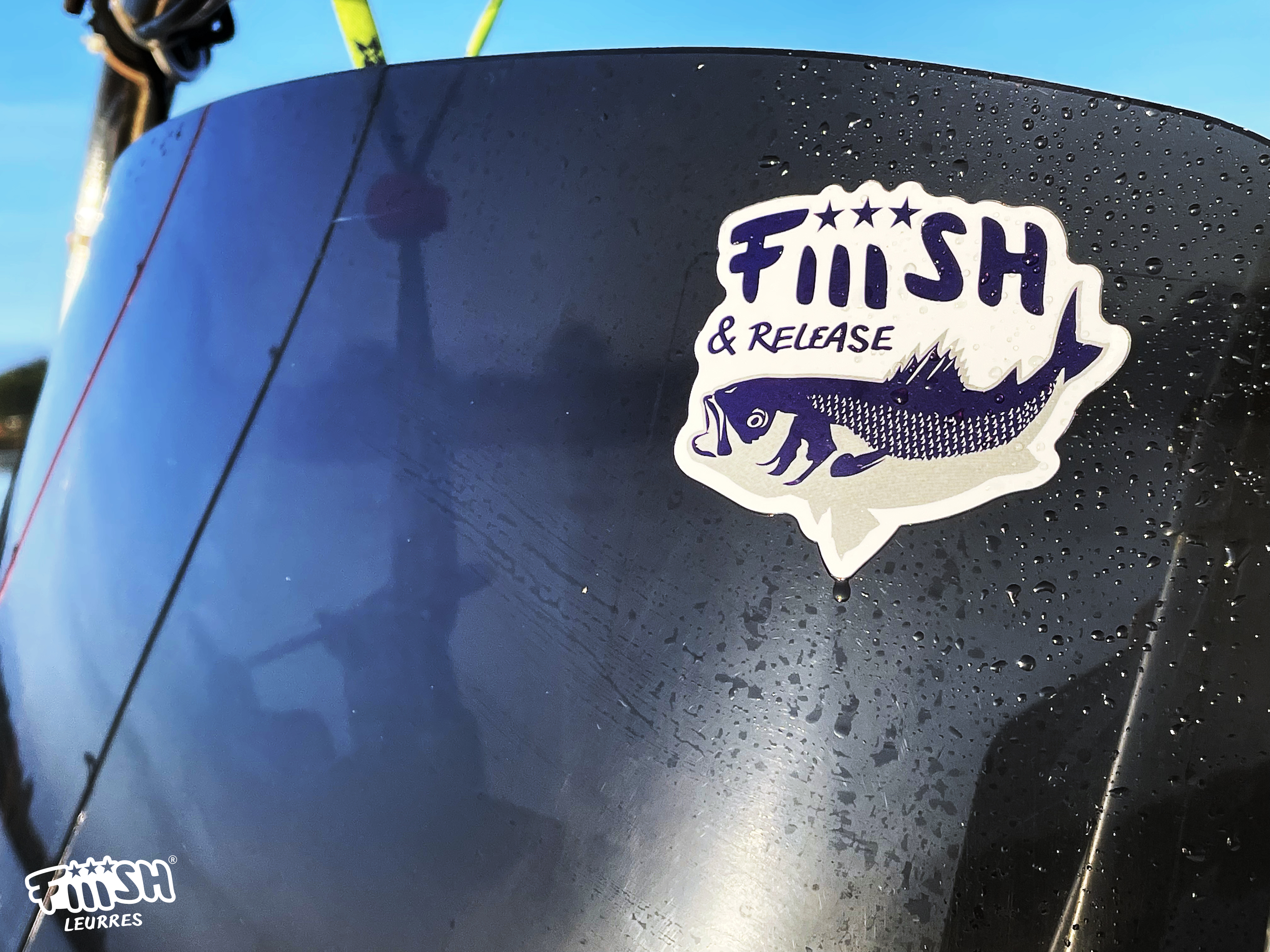 It's no secret that the best time to fish the south coast of England for lunker Bass is autumn! Summer has gone and with it, the thousands of smaller bass and even smaller bait have disappeared. And in comes the larger bait and more importantly the big Bass!
The issue of course is getting the weather to play ball. I focus my attention again on the Dorset coast and as soon as we have a few days of settled weather it's on. And I'm not too fussed about what the tides are doing because, at this stage of the year, I have caught big fish regardless of what state of the tide.
I was lucky enough to be able to get out for a midweek session, and with the seas calm and wind at a very low 2-3 knots, I got down to the boat and straight out to a ledge that I know holds big fish in October.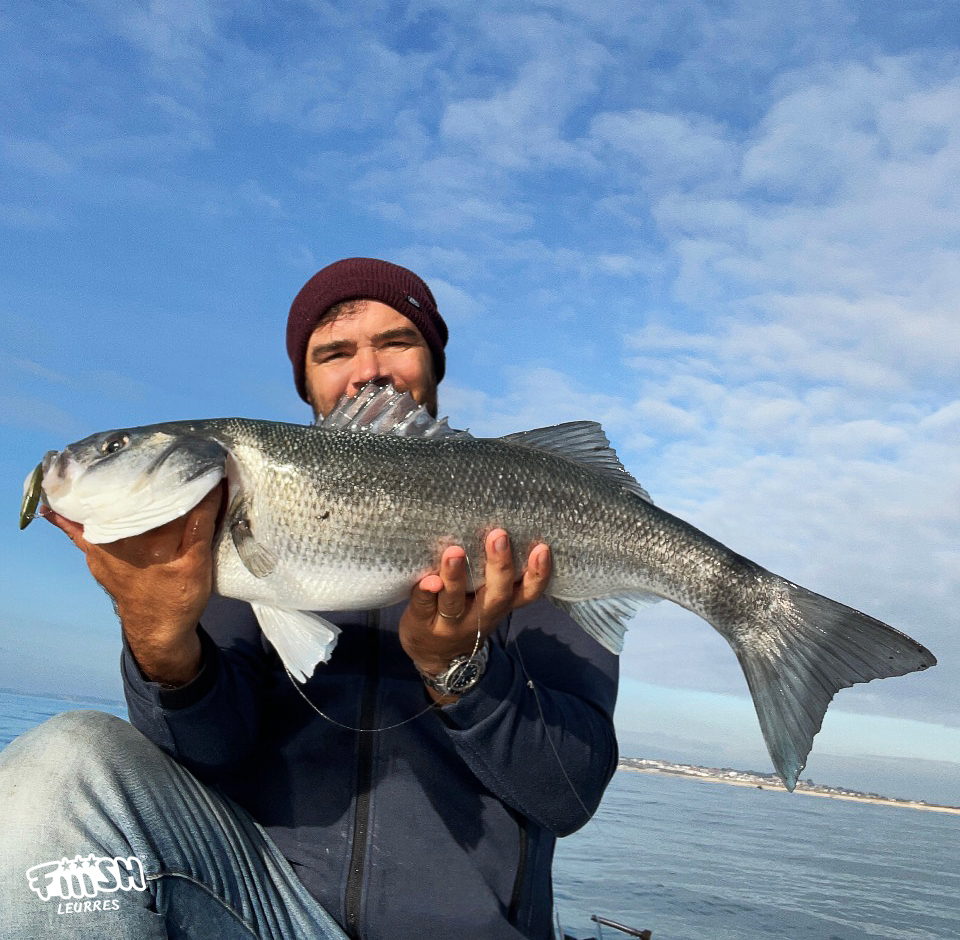 As I got out there were some birds working the ledge which was a great sign, but when these shoals of fish are hunting in packs late season, I like to sit off them and try to pick off the better fish. So I started my drift just out of casting range to the working birds.
The drift would take me towards the ledge which would be 22-25ft of depth and over the other side where I would reset the drift.
I was hoping the fish would be sitting just before the ledge and waiting for bait to start getting pushed their way. I believe the bigger fish don't want to work hard in shallow currents, so prefer to sit in, tucked up tide to the ledge, and pick off bait as it approaches and before it's washed over. With this in mind, I clipped on a 25g, 120 Black minnow in the new ghost minnow.
In 40ft you would normally fish heavier but if I feel I can keep in touch with a lighter lure, then that's always my choice, so it can drop slower through the water columns, and more often than not this is when you get the bite. By bite, I mean very light pluck as the lure sinks and draws.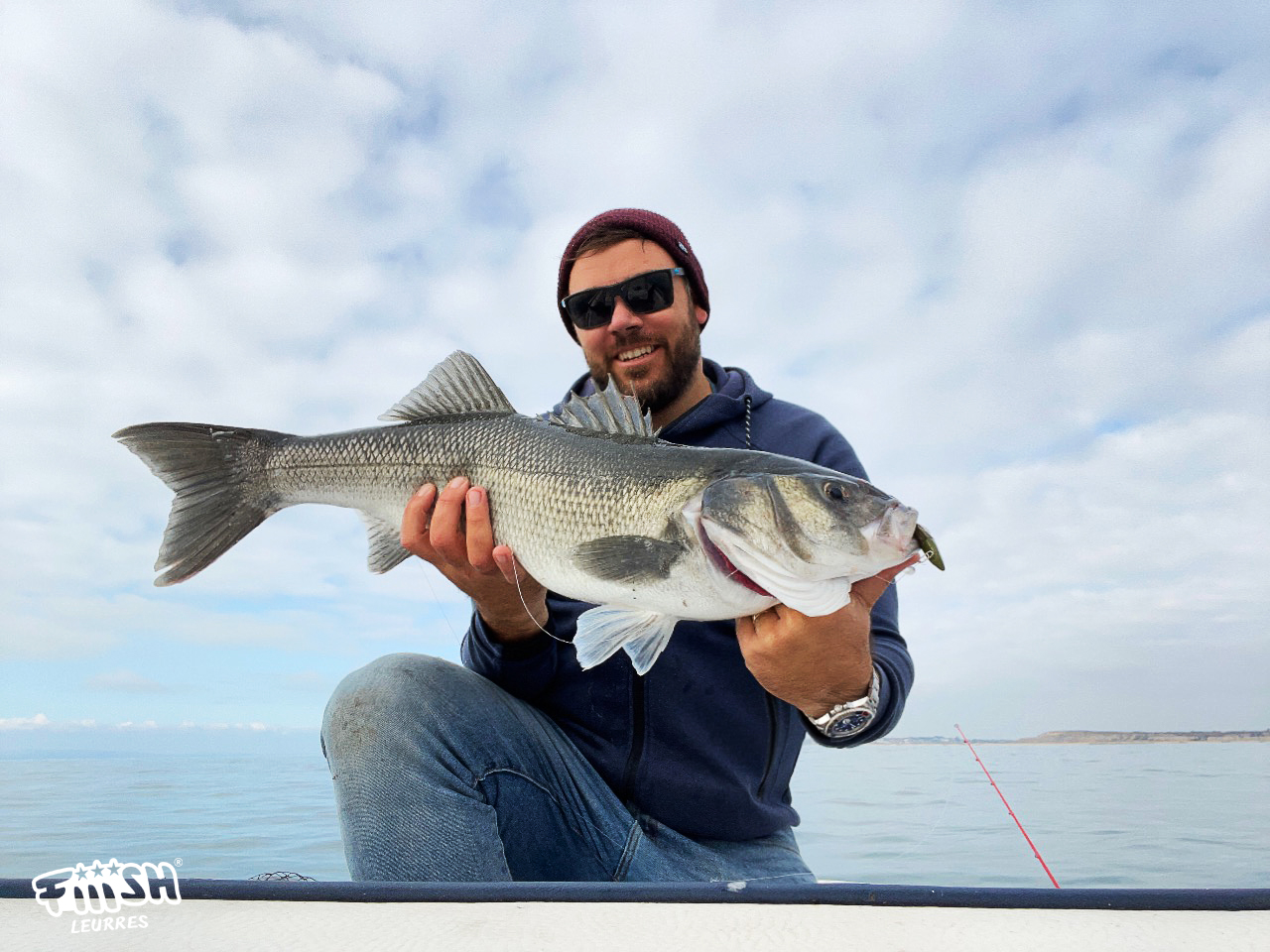 First drift through and a few casts in and there was the familiar 'pluck' and a lifted into a heavy fish. Late season fish run hard… they are fully fed up, full of energy and they don't give up. After a couple of long hard runs and after some tense moments boat side we had a 74cm Seabass laying on the deck.
This season the Ghost Minnow color in 120 black minnows has been a stand-out performer and 20 minutes later and another pluck led to again a screaming run. It was another 70+ cm fish and both fish were close to 9lbs.
The 120 Black Minnow made way for a 140 as one of the fish I hooked had been feasting on a small Whiting. So I clipped on a 140 black minnow in khaki with a 28g search head, and this produced the largest fish of the day. 75cm and over 9lbs in weight, taking the tally for the morning session to 3 fish over 70cm and several in the 50-60cm range.
Let's hope another few calm days are on the horizon before the season ends!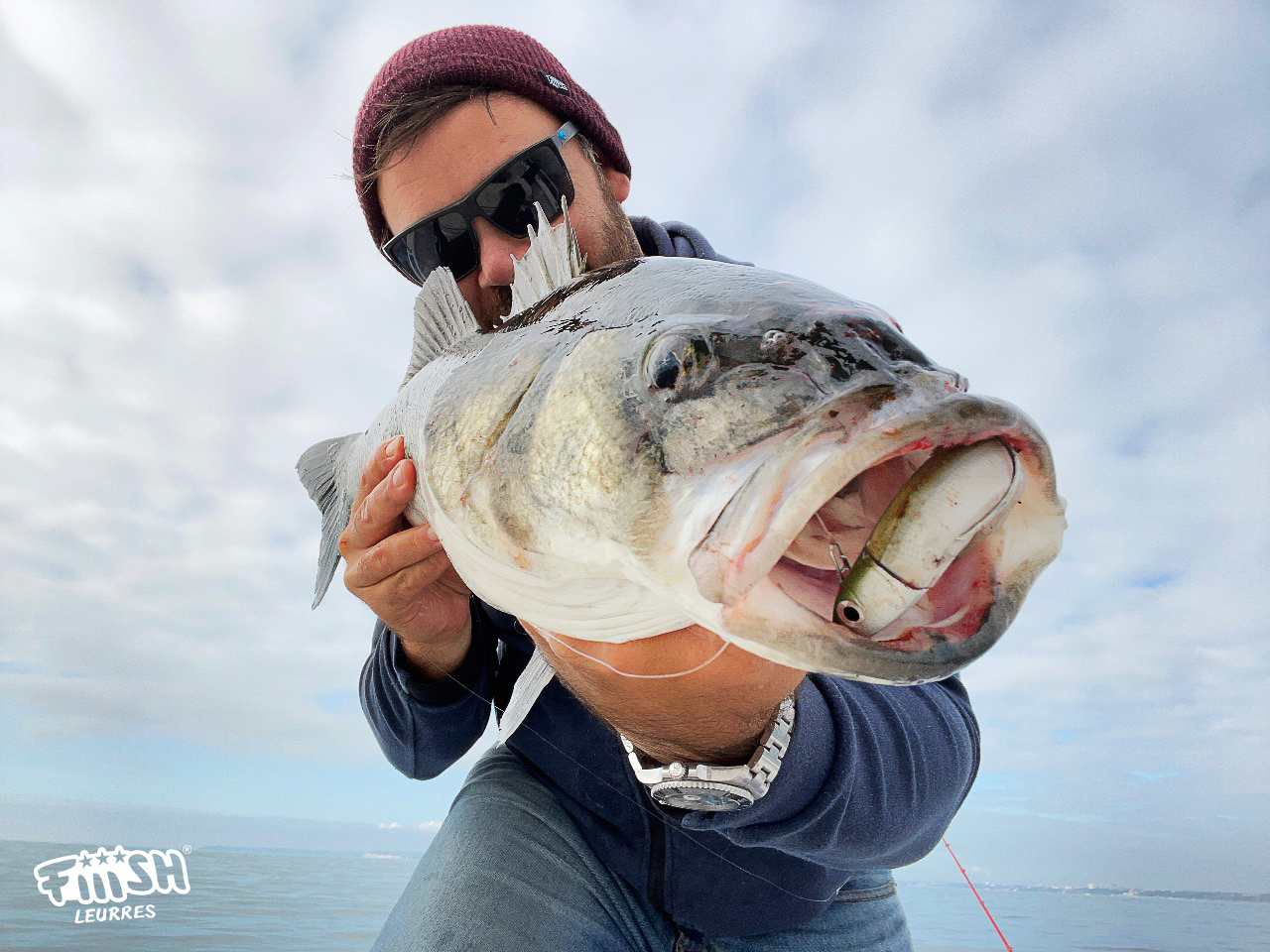 Period: October
Location: Dorset, UK
Target species: Seabass
Number of hours at the water's edge: 6 hours
Fishing conditions: Calm seas
Temp : 16 degrees
Water colour: Clear
Water Depth: 25-40ft
Lures Used: Black Minnow 120 in Khaki and ghost minnow with head in 25gr.  Black Minnow 140 with head in 28gr in Khaki and Blue
Favourite lure this session: Black Minnow 120, TP 25gr Ghost Minnow color
Type of animation: Sink and Draw