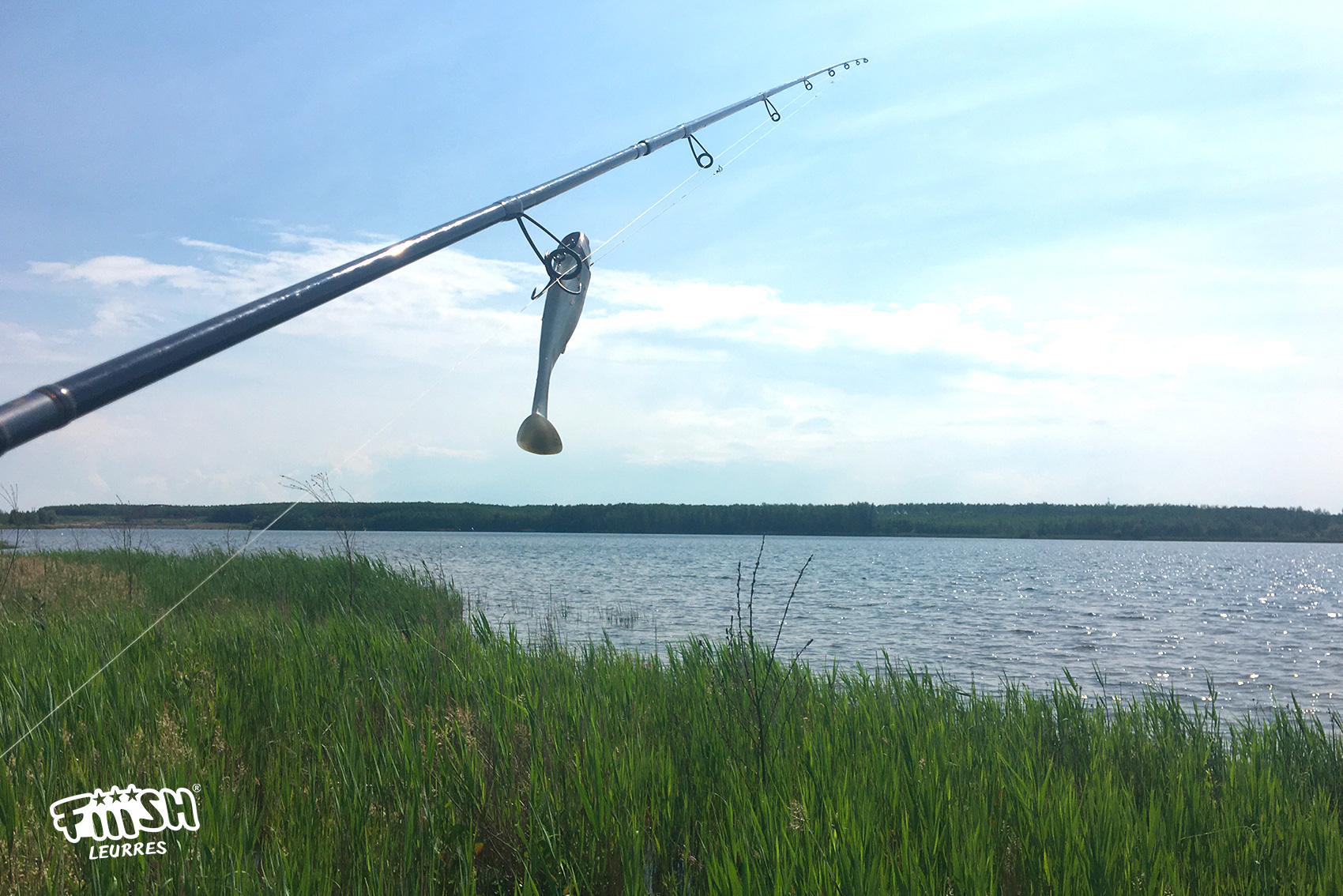 Predator fishing is most promising from boat. With a sonar, baitfish and predators can be located and targeted any time. But in spring, pikes are in the shallow areas, waiting for whitefish, that migrate to spawn there. This is the time of the year, when fishing from shore can be effective. To hunt for those aggressive spring pikes that are hungry after spawning, I decided to have a walk around the big lake to see if I can catch a pike from shore.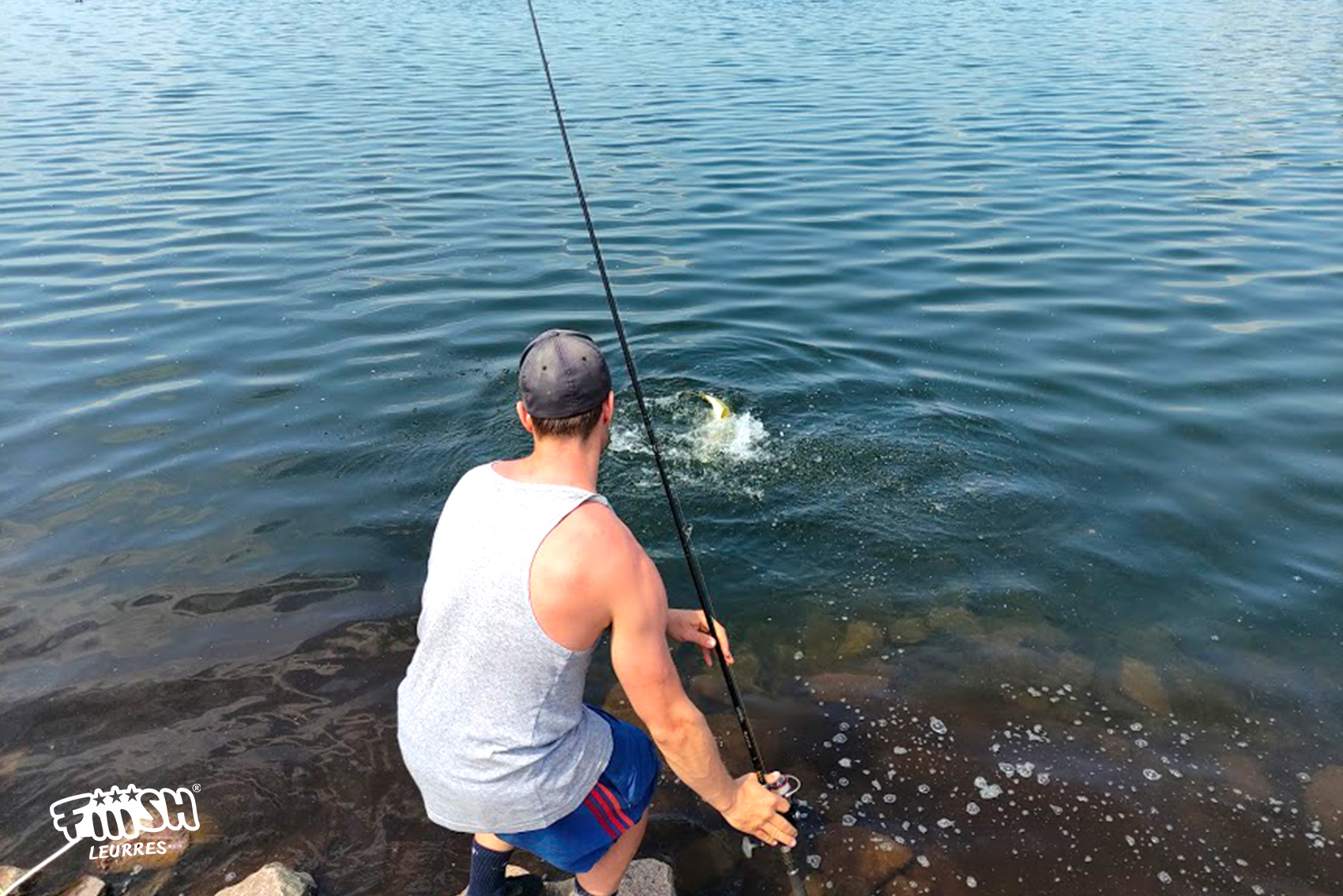 The 16 cm Blaster Shad in color Khaki was my bait of choice, because it is a very clear lake. Using three plastic and one zinc weight inside the Blaster Shad, allows me to fish really slow, which is appropriate when the water temperature is still low. On spin stops, the lure is almost suspending.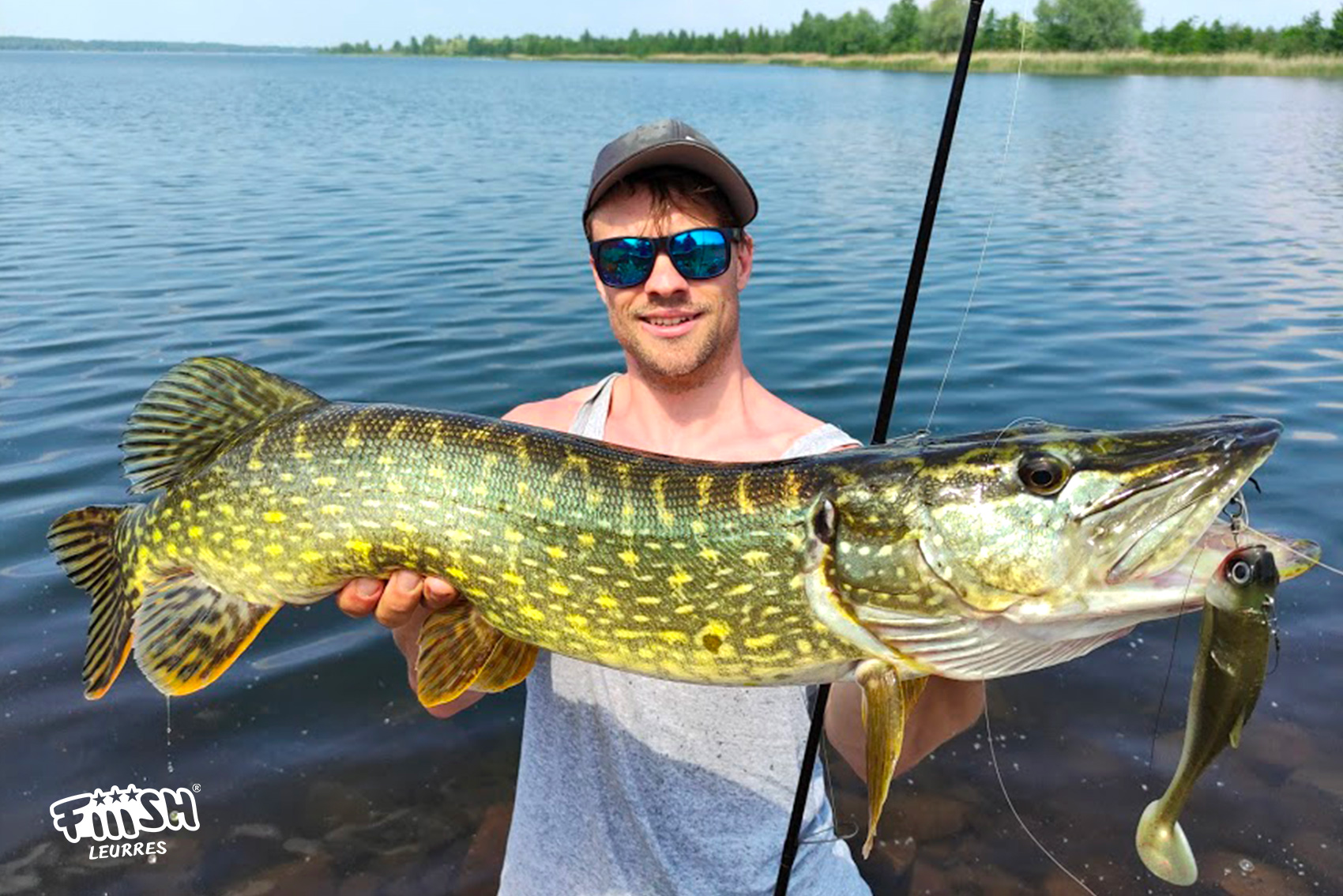 After two hours of wandering around the lake and casting into the blue, I had a tough strike: On slow retrieve in crystal clear water, a decent pike had time to focus and accelerate, to attack the Blaster Shad with full speed. It took several attempts to get the fish landed, because the strong and healthy pike fought well and whenever I was close to land it, it took several meters of my fishing line.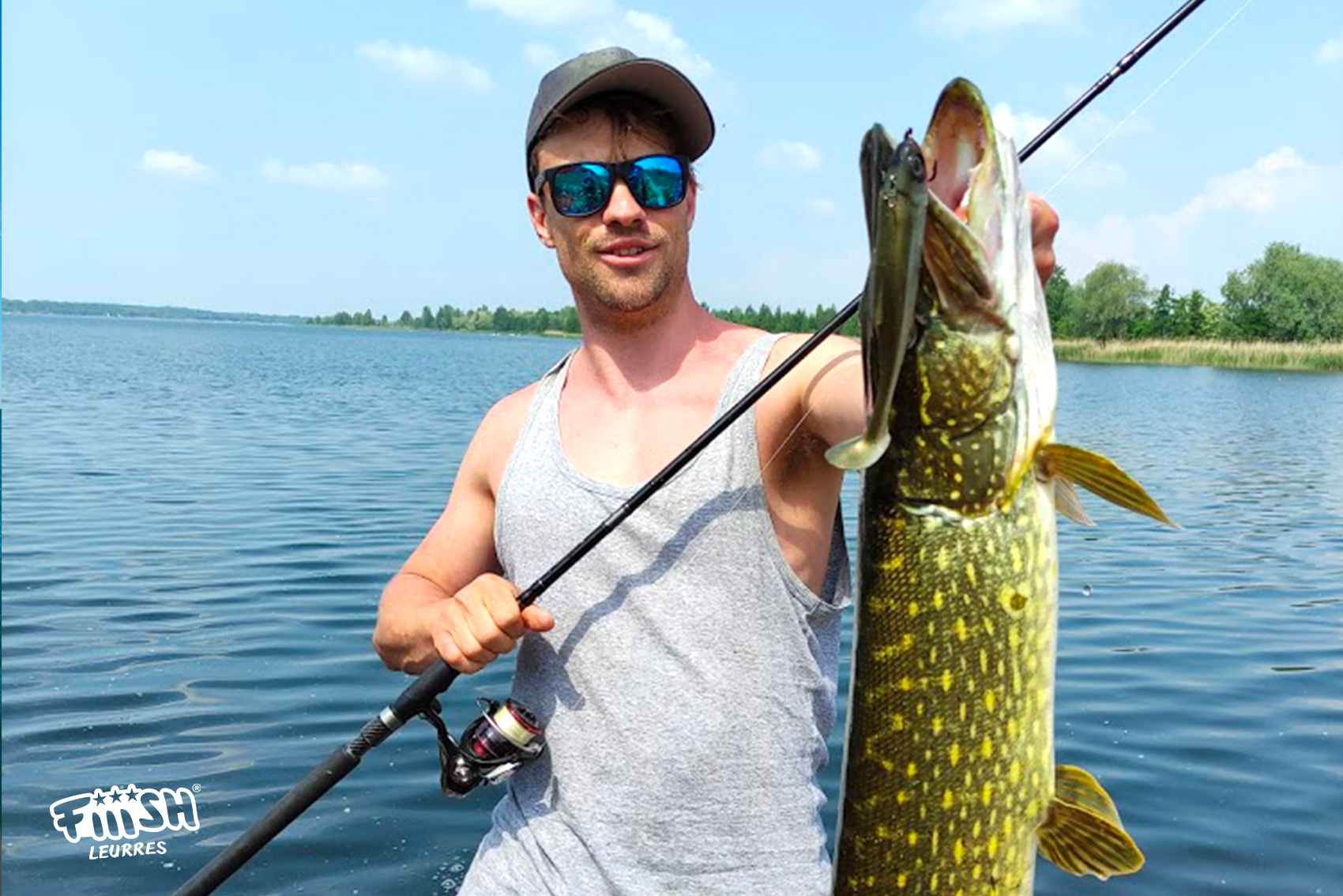 Finally, a beautifully patterned pike lady was caught. This fish is somehow special to me, because fishing from a boat and with technical gadgets, is so different to fishing from shore. Taking a challenge and mastering it just feels great and I am happy that my plan worked out.
Fishing Notebook :
Month : May
Location : Leipzig, Germany
Fish targeted : Pike from shore
Fishing conditions : Cold water (10-12 °C) during a cold spring
Fishing depth : 1-4m
Water color : oligotrophic water
Lures used : Blaster Shad
Technic used : retrieving with stops