PREDATOR FISHING IN THE NETHERLANDS
Stéphane and I had some interesting conversations through Instagram about zander fishing after I saw him on Zander Pro. He planned to come to the Netherlands with his friend Mehdi and fish for four days straight.
Their location would be in the area of the 3 big lakes in the Netherlands (Haringvliet, Hollandsdiep and Volkerak), known for big perch, zander and pike. I am living near the lakes, and I was keen on sharing my experience with the lakes and my way of fishing. After exchanging some information, we planned a morning session from the kayaks and float tubes!
From the first minute we met we had some good laughs, some coffee and I introduced them with the Dutch "stroopwafel".  The sun was shining brightly, and the wind was hard from the east, normally tough conditions over here.
Only five minutes into fishing, I dropped my Black Minnow 160 with a 60g jig head near a structure, within seconds I saw a big zander coming up to my lure and directly I felt a hard strike, Fiiish on! I screamed to Stéphane and Mehdi that this fish was huge, at the surface I saw an enormous zander, so big Stéphane even thought I had a meter pike! I tried to get it in the net, but the treble got stuck and the zander came off. I was gutted.
After a few minutes, I noticed a big signal on my Garmin Livescope, dropped the same lure to 3 meters of depth and hooked up. I directly I knew this was a big catfish.  After a battle of around 20 minutes, I caught a catfish of 170cm.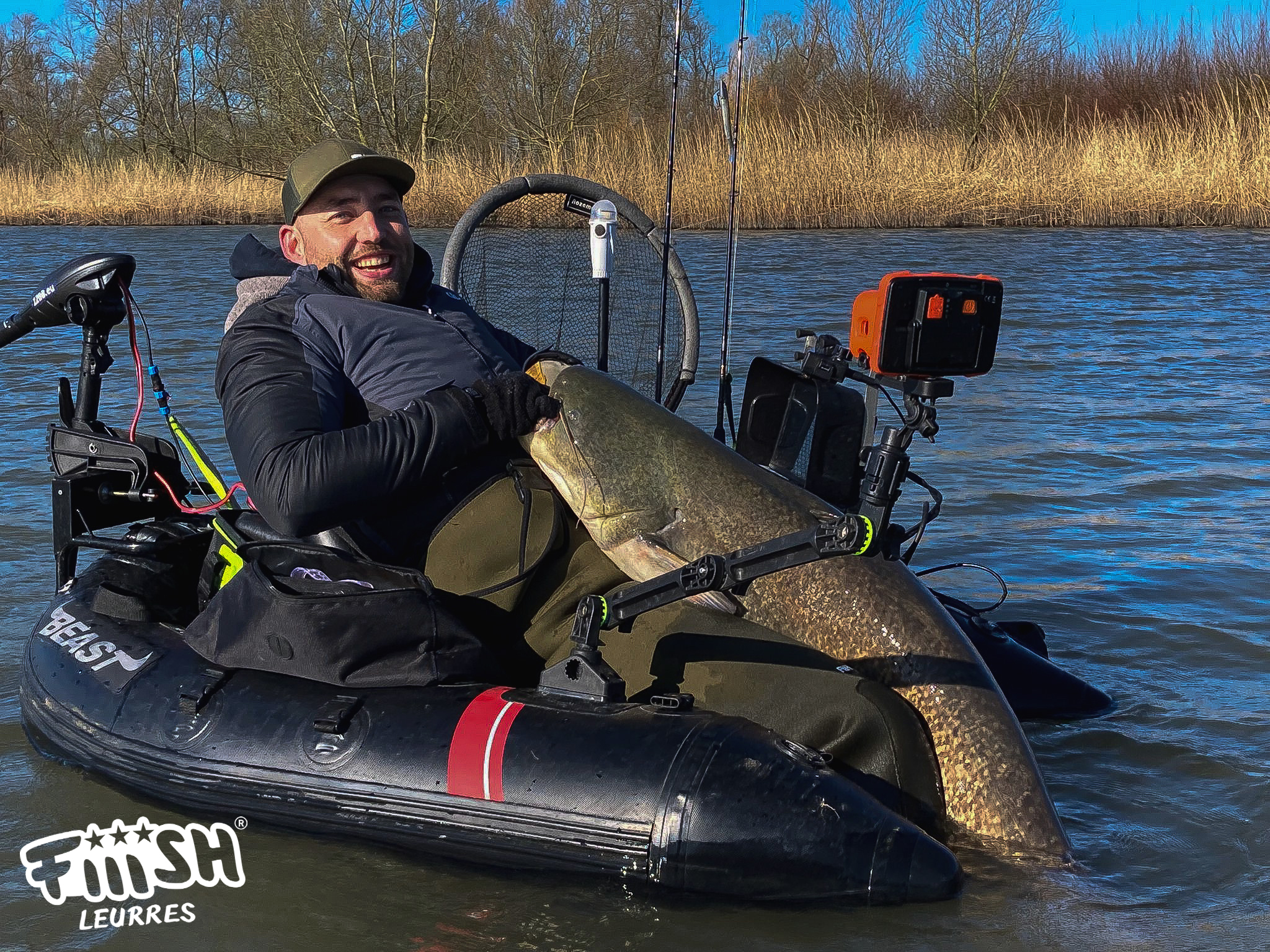 Mehdi was already a few hundred meters ahead; he caught all the pikes before we even got there. Around this time of the year zander will migrate to the shallows, within a few minutes I managed to get a few zanders, Stéphane took a nice zander and Mehdi was all in on the pikes.
The Black Minnow #3 and #5 were our favorite lures this morning.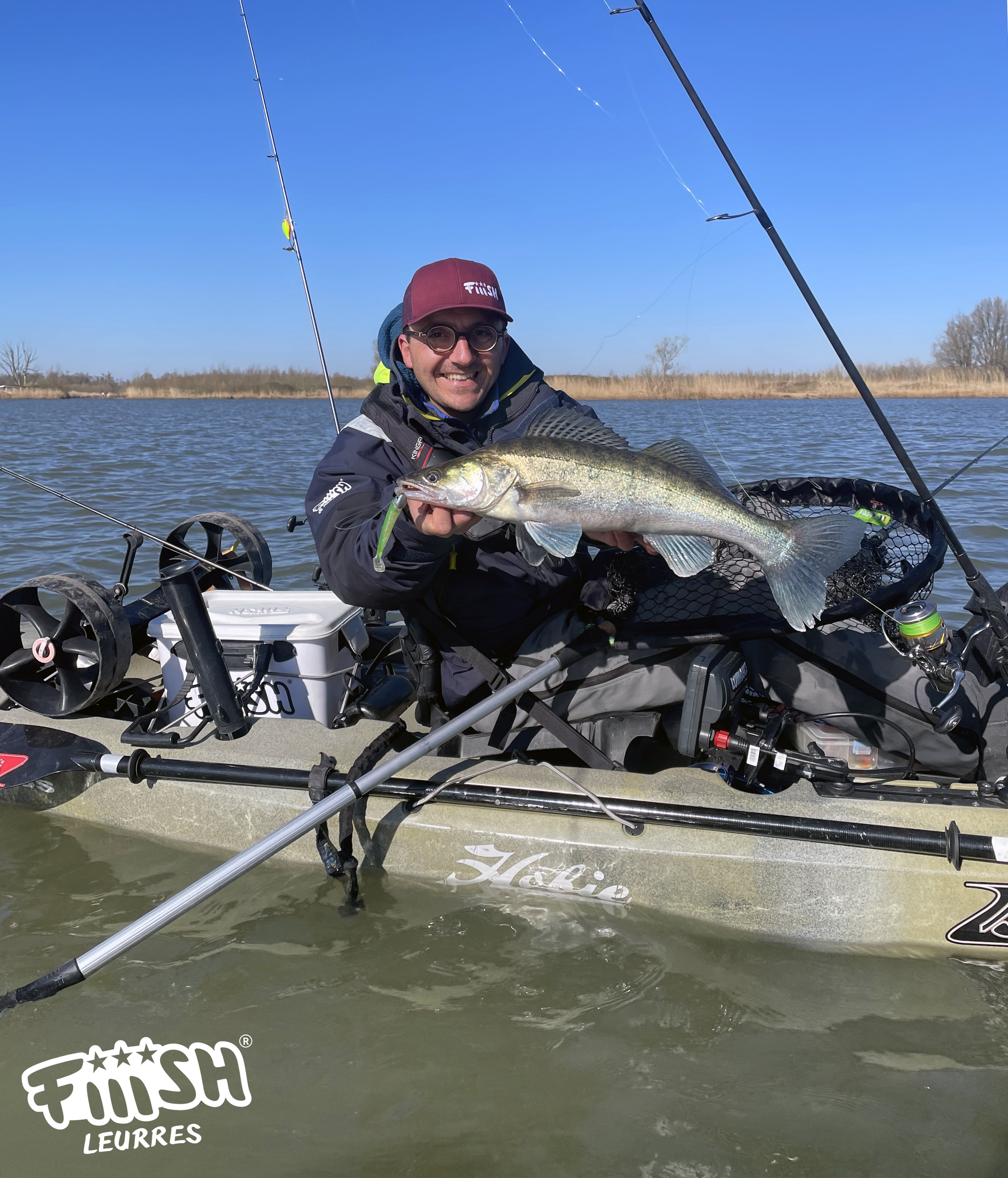 After fishing, I gave them some advice on fishing spots for the next day I and indeed they could catch some nice meter pikes and big zanders.
So cool to see that these two passionate fisherman drove all the way from France to the Netherlands for 4 hardcore days of fishing!
Stéphane and Mehdi, see you in Autumn
Cheers, Reinier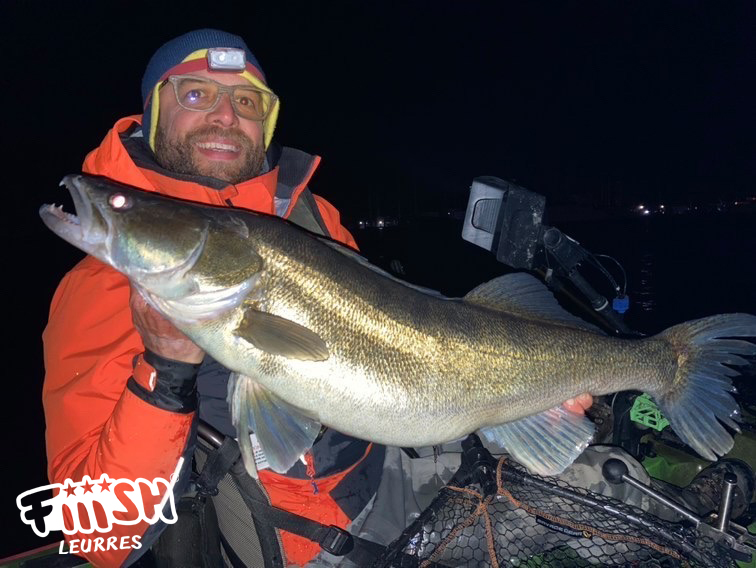 Journal de pêche :
Time of the year : Winter
Localisation : The Netherlands
Waters fished : Haringvliet, Hollandsdiep and Volkerak
Target  Species: Catfish, Zander, Pike
Conditions : Sunny, strong wind
Lures used: Black Minnow #3 and #5
Animation : Vertical fishing, casting